19 people died in a traffic accident in Mardin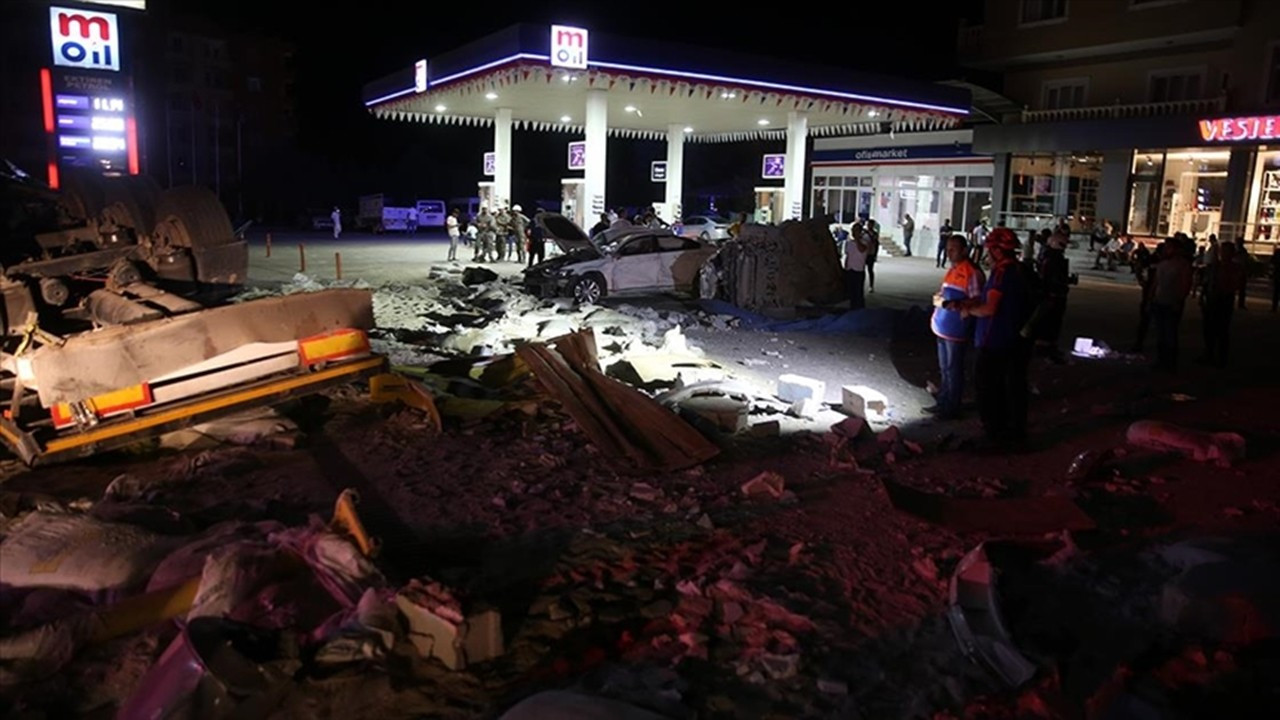 19 people lost their lives and 26 people were injured, 6 of them seriously.
According to the information received, the 73 NS 384-plated fertilizer-laden TIR, the driver of which has not yet been identified, coming from Mazıdağı on Diyarbakır Street at 18.00 in the district, crashed into two vehicles as a result of the explosion of its brake. After the fatal accident, police and firefighters and 112 Emergency Medical teams were dispatched to the scene.
At 18.30, the TIR with 34 NMB 53 plate, the identity of the driver of which has not yet been learned, got out of control and crashed into those who intervened in the vehicles involved in the accident.
A large number of AFAD, firefighters, gendarmerie and health teams were directed to the region as reinforcements. The injured were being treated in hospitals in the city.
Vehicles involved in the accident were removed from the road with the help of tow trucks and cranes. The road, which was closed for a while after the municipality teams complete the cleaning work, will be opened to traffic again.
Justice Minister Bozdag: Judicial investigation has been launched
Minister of Justice Bekir Bozdağ stated that a judicial investigation was initiated by the Derik Chief Public Prosecutor's Office regarding two separate truck accidents that occurred one after the other.
Minister Bozdag said in a statement on his social media account:
"I wish God's mercy, condolences and patience to our citizens who lost their lives in the tragic traffic accident that occurred in the Derik district of Mardin. I wish a speedy recovery to our injured citizens. A judicial investigation has been initiated by the Derik Chief Public Prosecutor's Office."
Interior Minister Soylu goes to the accident site
Interior Minister Süleyman Soylu shared on his social media account, "Unfortunately, today has been the day of our throats in terms of traffic accidents. Two truck accidents happened in a row in the same place in Mardin Derik. All our teams are mobilized. Get well soon. May God have mercy on us." used his statements.
Meanwhile, it was learned that Minister Soylu moved to the region upon the instruction of President Recep Tayyip Erdoğan due to a traffic accident.