385.9 billion TL revenue from Koç Holding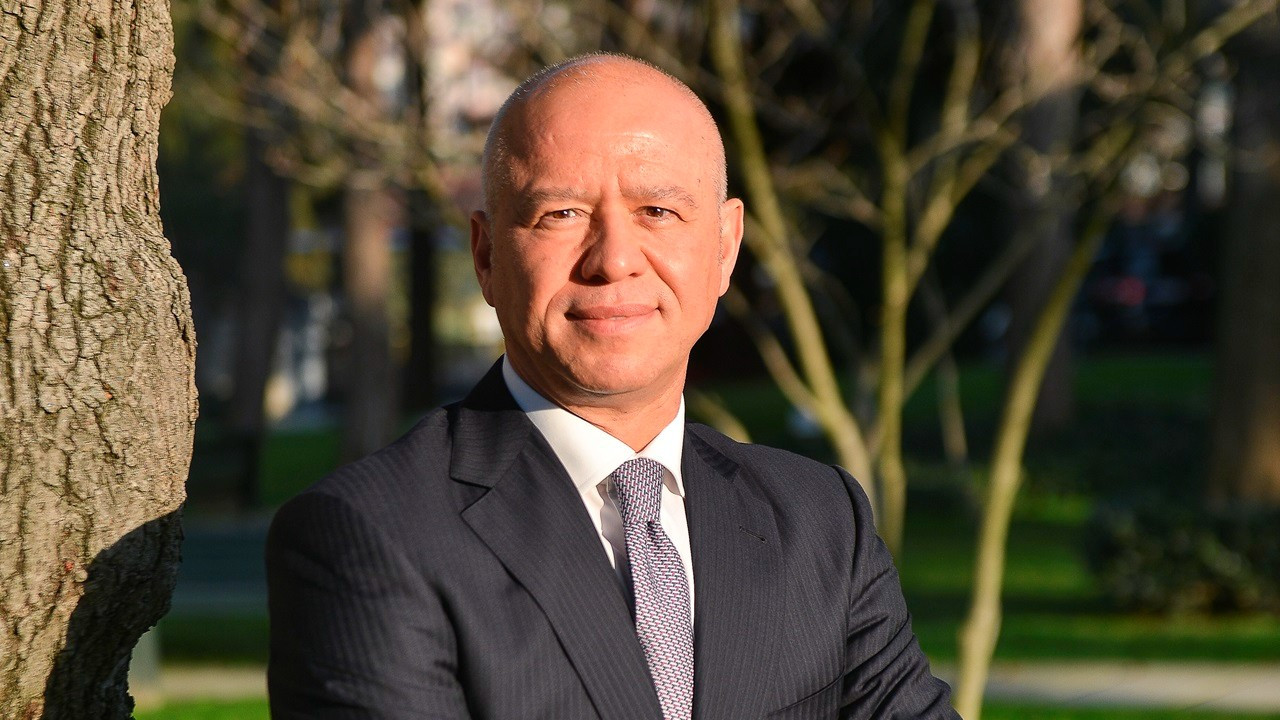 Koç Holding CEO Levent Çakıroğlu stated that they will continue to create value for Turkey and the Koç Group. Noting that they left behind a successful period, Çakıroğlu said, "Despite the global uncertainties in the first half of the year, the fluctuations caused by the Russia-Ukraine war and the challenging market conditions, as Koç Group, with the support of our strong balance sheet, disciplined management approach, diversified portfolio structure and robust supply chain. We left behind a successful period. With our belief in our country, we continued our investments with determination." used the phrases.
Noting that they have doubled their combined investments compared to the same period of the previous year, Çakıroğlu said, "We have increased our combined investments to 14.9 billion TL. Thus, the total investment we have made in the last 5 years has reached 65 billion TL. In the remainder of the year, with a disciplined and prudent approach. As we continue our activities, we will continue to create value for our country and our Group." made its assessment.
Emphasizing Turkey's Top 500 Industrial Enterprises Research published by the Istanbul Chamber of Industry (ITO), Çakıroğlu said:
"As in previous years, we were at the top with our companies in the said research. As a result of the research, Tüpraş ranked 1st, Ford Otosan 2nd, Arçelik 8th and Tofaş 10th. On the other hand, the 'Turkey Ford Otosan once again ranked 1st in the Top 1000 Exporters Survey of Turkey. According to the research, Tüpraş ranked 3rd and Arçelik 6th."
Stating that Koç Group continues its investments in the transforming automotive industry, which increase Turkey's competitive power, Çakıroğlu said, "We, together with our automotive group companies, successfully maintain our leadership role in the production and export of the sector. We contribute to the strategic transformation of the automotive sector, both as our companies in the sector and as Koç Holding "We are leading the way with our ongoing work. Our investments in electrification also coincide with our understanding of transforming our business models, products and services, in line with our goal of combating the climate crisis and being carbon neutral by 2050." made its assessment.
Noting that the process started between Ford Otosan and Ford Motor Company regarding the takeover of Craiova factory in Romania has been completed, Çakıroğlu said, "With Craiova becoming an important part of Ford Otosan's production facilities network, our company's engineering and production experience will be carried to an international dimension. Tofaş displayed successful financial and operating results in this period as well, maintaining its leadership in Turkey's automobile and light commercial vehicle market, which it has maintained for three years under the Fiat brand." gave the information.
Tüpraş signed a license agreement with Honeywell
Reminding that the process regarding the transfer of Entek shares to Tüpraş in line with the goal of conducting the activities of Koç Group Energy Group companies more effectively, Çakıroğlu continued his words as follows:
"We are preparing to transfer the Entek shares in Koç Holding and Aygaz to Tüpraş, to be submitted for the approval of the shareholders at the extraordinary general assembly meetings of Koç Holding, Aygaz and Tüpraş to be held on August 25, 2022. Thus, together with our Group's growth strategy in sustainable and renewable energy sources, Carbon Transformation We will have realized an important move of our program. Tüpraş, which has accelerated its investments in line with its Strategic Transformation Plan, has started the installation of a 12.6 MW solar power plant at Kırıkkale Refinery. Taking another important step in this period, Tüpraş is one of the technology companies Honeywell, one of the technology companies within the scope of its sustainable aviation fuel production plan. signed a license agreement with
Noting that Yapı Kredi maintained its strong performance in the said period, Çakıroğlu noted that Yapı Kredi, which continued to add value to all stakeholders, especially the national economy, in the first half of the year, maintained its strong performance and raised its indicators on the capital and liquidity side to even higher levels. .
Emphasizing that they are carrying the group to the future with solid steps, Çakıroğlu used the following expressions:
"With the awareness that past and current successes are not a guarantee of future success, we strengthen our competencies in R&D and innovation and carry our Group to the future with firm steps. We make the most efficient use of national and international support mechanisms in our R&D and innovation studies, where we attach great importance to cooperation with all stakeholders in our ecosystem. With this understanding, we prioritize participation in the EU Framework Programs, the world's largest civil research and innovation program. Koç University participated in the Horizon 2020 program, which was carried out between 2014 and 2020, with 54 projects and our companies with 75. Thus, the 'Horizon 2020 Enemy Programme' published by TUBITAK Koç Group companies were in the top 4 of the 'Successful Turkish Industrial Organizations' list, and Koç University was by far the most successful university in the list published by TÜBİTAK. With the same motivation, the Horizon Europe framework program carried out in the 2021-2027 period, We got off to a quick start. Recently, we announced that we have created a special mentoring program in which our experienced colleagues, who take active roles in the framework programs, will take part in order to provide active support to our stakeholders in the Horizon Europe process."