Akşener's reaction to the attack: I'm here, welcome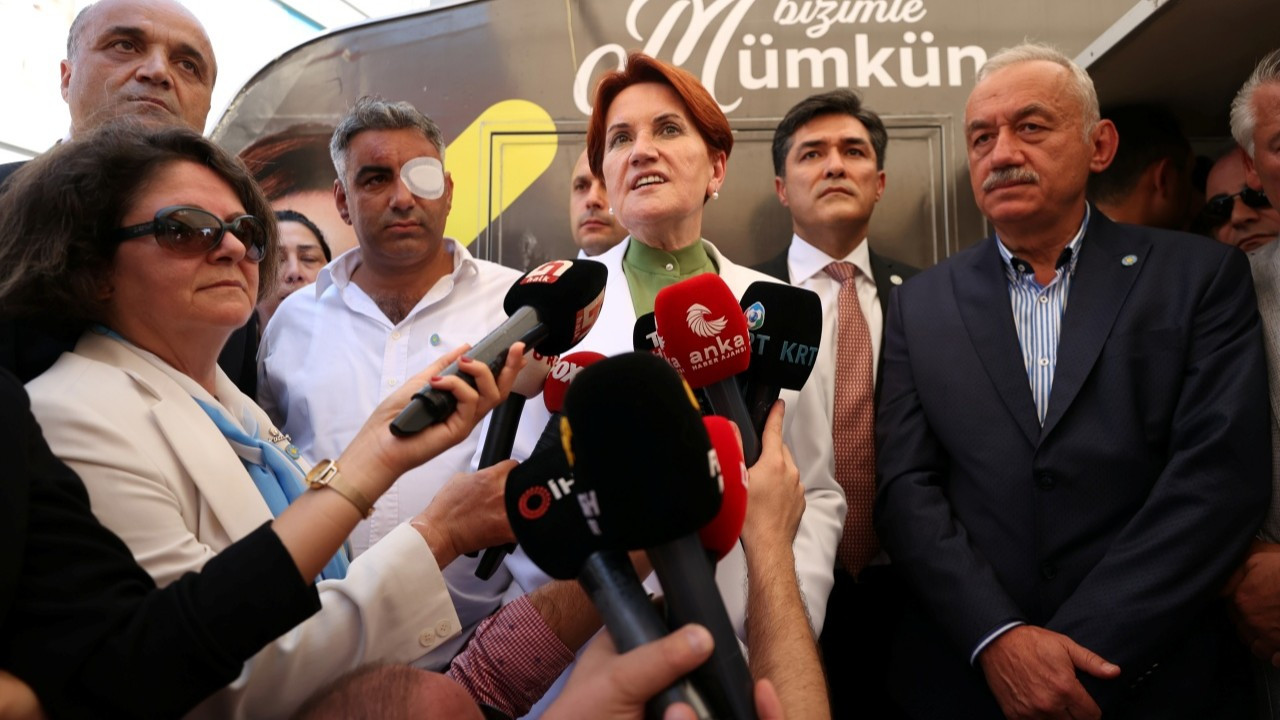 IYI Party Chairman Meral Akşener visited the promotional trailer of her party, which was attacked yesterday, in the Esenyurt district of Istanbul.
Akşener was accompanied by IYI Party Parliamentary Group Chairman İsmail Tatlıoğlu and IYI Party Istanbul Provincial Chairman Buğra Kavuncu and IYI Party deputies.
Aksener said:
"Today is here; to our two friends who work in this caravan both to explain the program and principles of our party and to recruit members to our party; We are here to condemn that ugly, despicable, dishonest, cowardly attack that occurred as a result of the attack of 25 timber men. Here is our friend who was attacked.
He even attacked the house of the leader of the IYI Party in this country. I know that the names of the perpetrators of the attack these friends suffered are known. All of them are in the position of directors of a political party. But we know that in today's Turkey, in today's judiciary, in today's law; certainly none of them will be prosecuted, nor will they receive any legal penalties. So that's what today's world is like.
Now I am calling out to those who attacked my friends. I'm here, here you go. The despicables are here, I'm here, the cowards are here, 25 people are not attacked for two people. This country was on the edge of the abyss, you dragged it to the bottom. The result of this monstrous system called the one-party Presidency today is an order in which the person who makes it gets away with and no rights of the righteous are protected. This is a haram order. By all means, it is a condition that this haram order is at the ballot box with our nation's halal votes and democracy; I hope we will retire all of them and send them to atta. Together with our nation, we will abolish this haram order. Those who are bent over the advisors who receive 5 salaries and 10 salaries, those who say 'order, brother,' and those who are bent over those who eat the right to use them, this haram order will not continue.
First of all, it touches the will of our nation, which does not bend in the face of injustice. If Aleppo is there, your Throne is here. What can I say to a Turkey where 25 people attacked only people, few people, 2 people; Let's see, thieves, I'm here, come on. But of course, this haram order will be destroyed. Then we will see how the bullies of today are cowards tomorrow, but we will never leave the law, justice, independence of the judiciary, the functioning of the law and democracy." (PHOENIX)