An expulsion procedure has been initiated for the management of Hüseyin Gazi Culture and Art Foundation.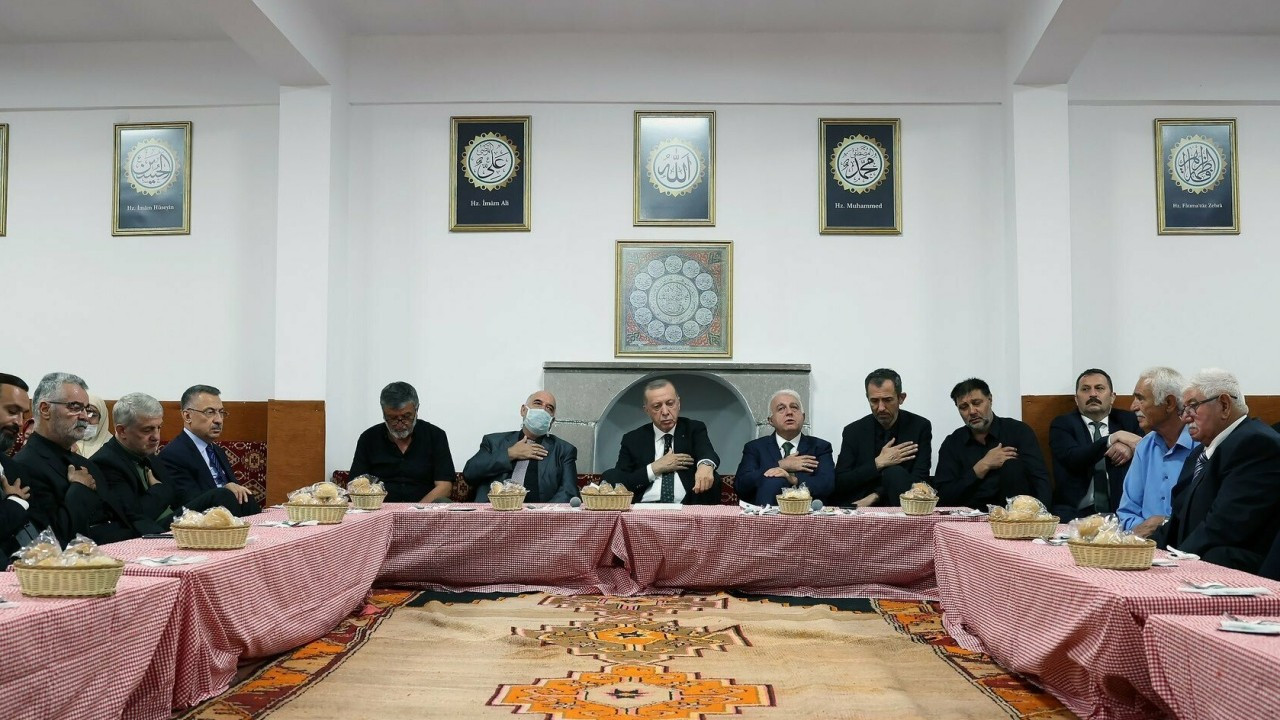 President Recep Tayyip Erdoğan visited Hüseyin Gazi Cemevi in ​​Mamak, Ankara, two days ago.
It was announced that the managers of the associations and foundations were not aware of this visit to the cemevi, which is managed by the Hüseyin Gazi Culture and Art Foundation and the Hüseyin Gazi Association.
According to the news in ANKA, some managers of the association and the foundation criticized the visit, which they stated was made without their knowledge. During the visit, Mr. The relocation of the photographs of Ali, Hacı Bektaş-ı Veli and Gazi Mustafa Kemal Atatürk also drew criticism.
The Alevi Foundations Federation, in a written statement, announced that the expulsion proceedings were initiated for the management of the Hüseyin Gazi Culture and Art Foundation.
The statement stated:
"The visit of our Honorable President to a cemevi for the first time during his 20-year rule is extremely important at a time when attacks on Alevis, as well as an embracing and unifying visit to the society. In this sense, we attach great importance to this visit. What happened before and during this visit has saddened us greatly. First of all, although it is a component of our Federation, we have not been given the slightest information about the visit of our President by the foundation management from the very beginning.
Huseyin Gazi Culture and Culture: "Muharrem / Mourning", which is one of the most sacred values ​​of the Alevi-Bektashi society, and who remained silent about the abuse of our belief rituals, who trampled on the lofty values ​​that the Alevi Bektashi society had developed over centuries and brought to this day despite the persecution and oppression they experienced. We condemn the management of the Hüseyin Gazi Culture and Art Foundation and we share with the public that we have started the expulsion procedures as per the decision taken by the board of directors of our Federation."