Approval from ÇKA for the touristic passenger transportation project by sea in Adana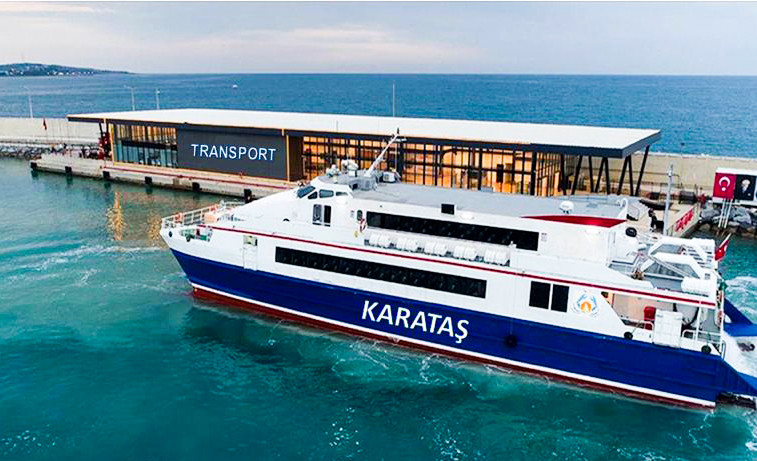 "Karataş Transport Seaway Tourism Center Investment and Operation Project" prepared by Adana Tourism Development and Infrastructure Service Association (ATGAB) and Karataş Municipality was approved by ÇKA.
ATGAB and Karataş Mayor Necip Topuz stated that the project is about the establishment and operation of a facility complex, which is considered as a superstructure for domestic and international touristic passenger transportation by sea for Karataş Port, whose infrastructure will be expanded.
Stating that a guiding feasibility report will be prepared and presented to the public and investors by conducting research and studies, Topuz noted that the capacity for port services in Adana will be developed with the conversion of the feasibility study into investment.
Stating that the project will improve the entrepreneurship and competitiveness in the sectors related to the sea and coastal economy, and that the tourism of the city will be accelerated with the contribution of sea transportation, Topuz stated that they will also conduct investigations on the Hatay Sea Bus (HADO) project, which was established by Hatay Metropolitan Municipality at Arsuz Madenli Yacht Harbor during the implementation phase of the project. he did.
Emphasizing that cooperation will be developed for reciprocal expeditions that will connect Karataş to the Turkish Republic of Northern Cyprus, Mersin and Hatay, Topuz thanked Adana Governor Süleyman Elban and ÇKA board members for their contributions, who found the project worthy of support.​