Art inevitably got into my blood
Asli BARIS
Gate 27 has left three and a half years behind… Are you satisfied with the path the platform has taken?
To date, we have hosted more than 50 guests working in different disciplines in our guest houses in Yeniköy and Ayvalık. Despite the pandemic, we are honored by all the artists, researchers, curators, participants and viewers we have touched in such a short time, to adopt and appreciate this unique and distinctive model that we have personally experienced, and to be willing and excited to take part in it. We expand our networks by acting together with local and international institutions in our collaborations, and we continue to learn and develop in this process. Marina Abramovic Institute, OpenSpace founded by Huma Kabakçı in London, and Residency Unlimited, one of the world's most important guest artist programs, are among the names we have collaborated with so far. In addition, as part of the collaboration of IPCM and İKSV, we organized the "Discovery Talks Series", where we discussed sustainability with participants from different disciplines. Another collaboration was with MACHKA, one of Turkey's most important fashion brands, providing production support to our guest artists. In the upcoming period, we will continue to work together with institutions with which we can realize joint projects on the subjects we focus on.
Gate 27 is an organization that brings together sustainability, ecology and art… What do you think is the equivalent of sustainability in art?
The classical definition of sustainability includes making production and production diversity continuous by considering the needs of future generations. Of course, understanding and applying this concept only in the field of ecology creates a great deficiency, so it is necessary to take into account economic, social and therefore political perspectives as well as ecology.
I can say that Gate 27's work on sustainability is also multi-layered; As an institution that attaches great importance to this issue, we strive to acquire sustainable habits in our life here and to improve what we have acquired. Especially our place in Yeniköy has turned into an exemplary place where rain water is collected, a permaculture garden is cultivated and environmentally friendly products are used. On the other hand, within the scope of the program, we host artists who touch on the subject of sustainability, and expand our communication and information network with people who create value on this subject. In this context, we brought together professionals working on sustainability from different fields with artists and encouraged information sharing.
Creative-artisan collaborations, another topic that Gate 27 focuses on, is actually in contact with the subject of sustainability on one side. As we researched this subject, which our first guests, designer-artist Bilal Yılmaz and curator Lydia Chatziiakavou, have been working on for a long time, we actually saw the aspect of the craft that strengthens the local economy, prevents overconsumption, its innovative sides and the potential to establish new networks. We have created a program that brings together creative approaches under an experimental production area that enables us to look at Istanbul's rich craft culture from a different perspective and to add new layers to both practices within the framework of artist and craft interaction. To borrow Bilal's words, this program considers craft as "a part of an alternative, social and sustainable production model where creative actors can realize their ideas, rather than an outdated production form, and tries to make the future possibilities and potential of the craft visible.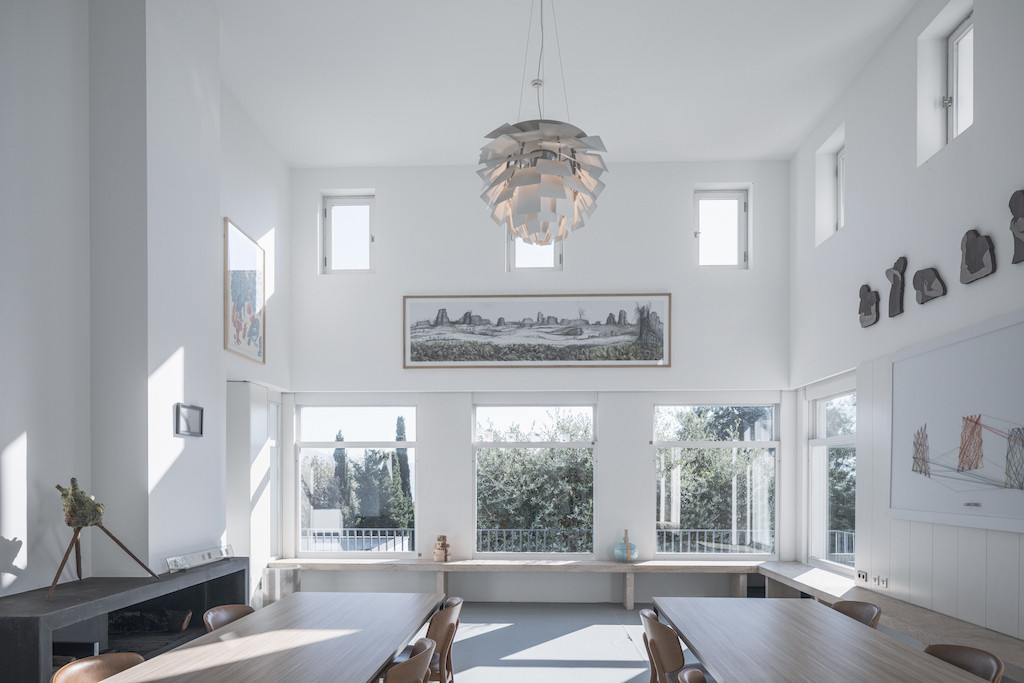 Gate 27 came to life just before the pandemic period, right? How has this period affected you?
With the pandemic that started a few months after Gate 27 welcomed its first guests and directly affected our operation, the Ayvalık campus became an escape point for us, where we could continue our operation within the framework of the precautions required by that period. Even though it was out of necessity, I think we have started the Ayvalık program today, as it has turned into a special place where artists and researchers who think about ecology, get in touch with the local texture of the region, who have reached a certain point in their careers and who want to deepen their projects in seclusion, are hosted. Gate 27 Ayvalık hosts at most one artist or an artist duo between April and December every year.
The Sabancı family is a family that has made significant contributions to Turkey's cultural life. On the other hand, he is in a position of authority in the business world… As a member of such a family, what is the starting point of his orientation towards art?
Because of my family's interest in art, I came across art at a very young age. Art inevitably got into my blood. I had the chance to get to know artists who produce in different branches of art and to spend time with names from the art world. In addition to these, the various trainings I received from an early age and the people and institutions I encountered increased my desire to work in the field of culture and arts. While searching for the answer to the question of how I can contribute to this field with the resources I have, I interviewed many people, including my close circle and professionals. I finally decided that making space for art production was the best way to go.
One of the issues that has been discussed for a long time is whether art should be seen as an investment tool… What do you think about this?
Considering art as an investment tool is not a new issue. Although not massively, it has long been valued as an investment tool, and as the production of works and access to them increase, I think this investment has become widespread in mass. Frankly, what interests me is not the economic value of art, but the intellectual and practical side of the formation process. Perhaps a more interesting discussion around whether this aspect of art will one day be seen as an investment vehicle.
What do you think is the approach of the new generation to art?
The new generation seems to be increasingly interested in the arts and even the crafts; Everything that is produced by hand and is environmentally friendly is very valuable. On the other hand, digital productions also attract a lot of attention and are consumed. In both cases, it is very promising that many young people are turning more towards the arts. The new generation can place art in every aspect of their life. These fluid approaches expand the possibilities beyond our imaginations.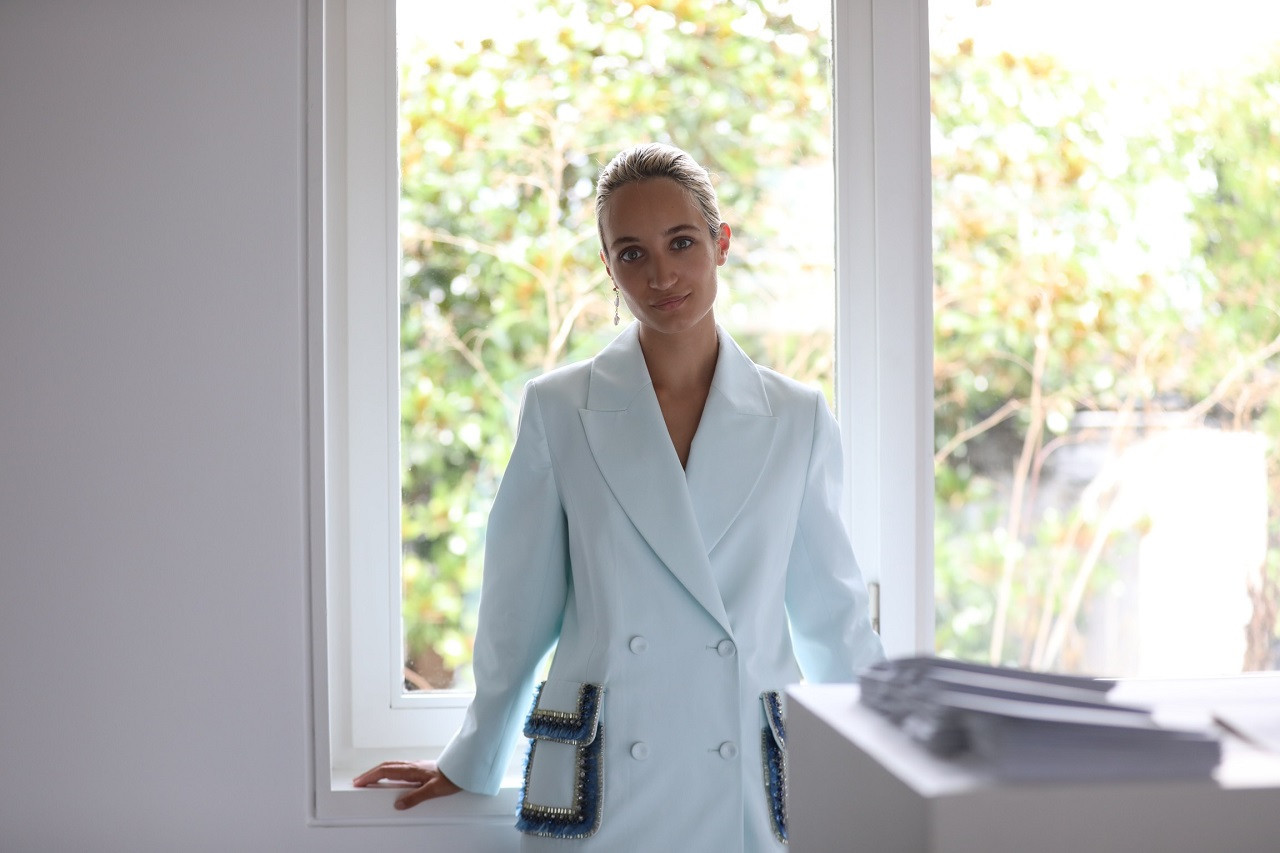 What are the recommendations with the motto?
As for many people, most of the factors that make me who I am are related to the values ​​passed on to me from my family. Not only their advice but also their way of life guide me on my own journey. In this sense, I chose to live life with passion, love and a fair perspective. I can say that I gained my ability to understand people, empathize and look at life with great curiosity by observing my family.