Babacan: If Wisdom is signed, lower inflation and interest again, let's see.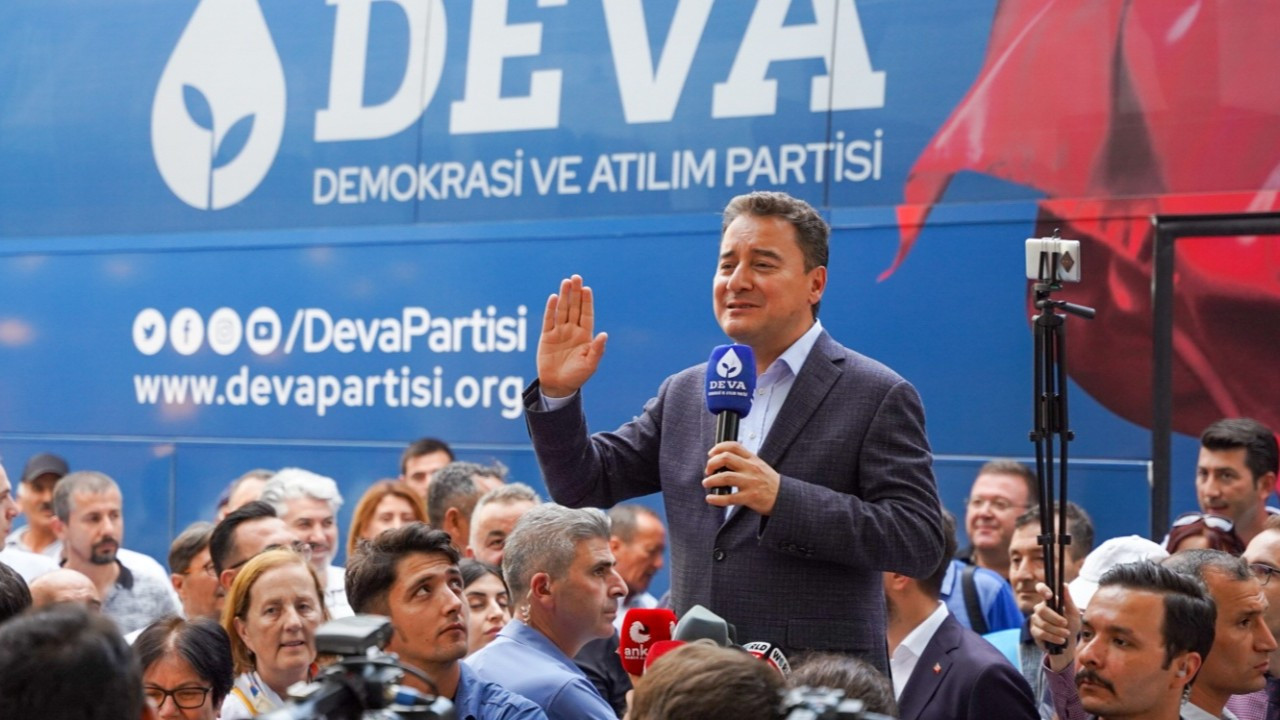 Democracy and Atılım (DEVA) Party Chairman Ali Babacan addressed the citizens in Denizli.
Speaking at the Çınar Square, Babacan said:
"We are talking about successes like doors behind us. That's how we talk. We don't waste it. That's why, I hope when the election day comes, when you take that ballot paper in front of you, when you pull the curtain of the cabinet and you are alone with your conscience, press 'Yes' under DEVA's logo, we have the rest.
The industrialists and investors of this country have opportunities. They are having a hard time. They evaluate their opportunities in other countries. They provide employment to the youth of other countries. Let's create an environment of trust in this country, let people see a way forward, the industrialists of this country will start investing heavily in this country. Because we are in contact with all major investors and industrialists. The employment problem will be solved with such confidence, by improving the investment climate.
Thank God, we reduced 34 years of inflation to single digits in two years, and we eliminated six zeros from money. Now Erdogan says, 'You couldn't have done it if I hadn't signed it'. I'm calling out to him too. Since wisdom is in the signature, drop the signature, reduce inflation and interest again, let's see. He can't. He does not know. He doesn't know that he doesn't know either. He says 'My field is economics', but there is no man who knows the business, no woman who knows the business.
"Real inflation approached 200 percent"
Actual inflation approached 200 percent. Everyone who shop in the bazaar; Everyone who buys candy, sweets, hamburgers, toast, buys towels, sheets, tops for their house sees it. Currently, inflation is at 200 percent. If it was 1 lira last year, it was 3 liras.
"40 billion to the farmer, 400 billion to the interest"
Collect all the wheat support, cotton support, all the supports, Ziraat Bank's loans, diesel and fertilizer given to the country's farmers, 40 billion. The amount paid only on interest is 400 billion. Where does the government get the interest payment? It pays the minimum wage social security premium. The SCT and VAT you pay in your smallest purchases are collected in small amounts. A full 400 billion lira is paid in interest. Anyone who has money already gets this interest.
"We will get the country out of the crisis in 6 months"
This crisis, if they do not sink the country further until the elections, if they do not drop this country into that default pit, if we take over the current economic picture, believe me, we will get the country out of the crisis again in 6 months. I hope we will reduce inflation to single digits in two years at the latest." (PHOENIX)