Babacan: We removed six zeros from the money, this government added one zero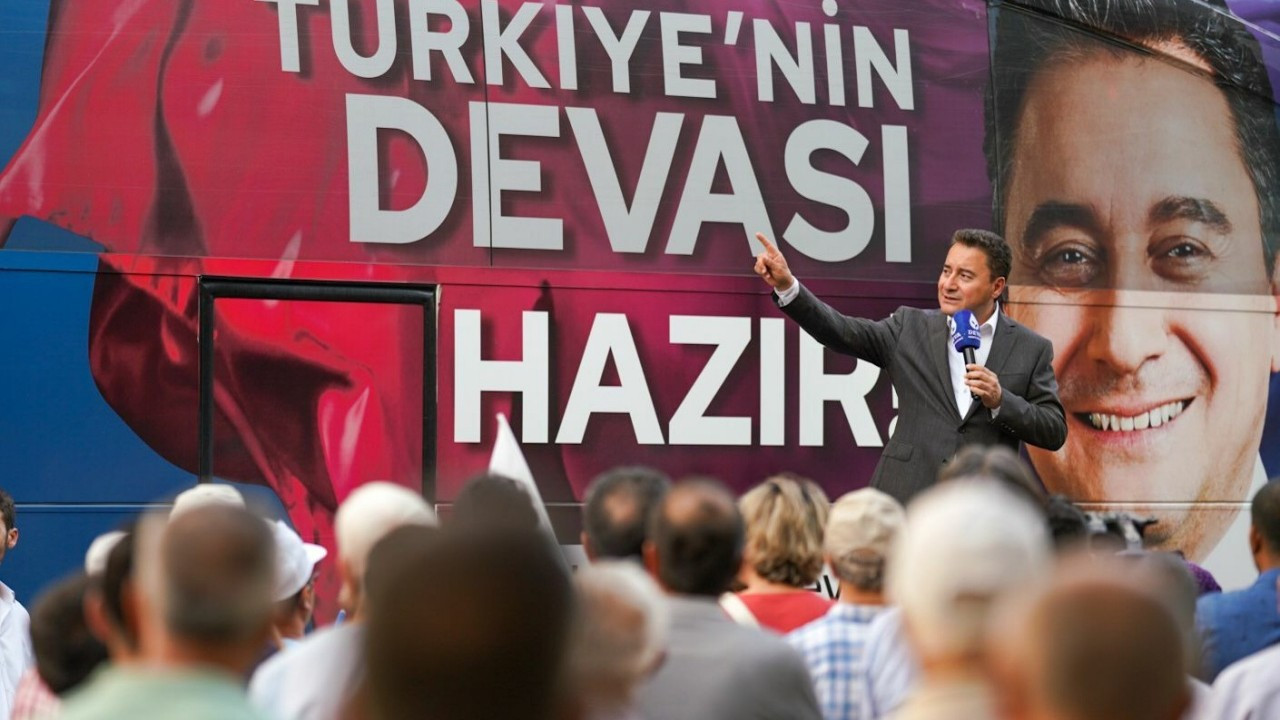 Democracy and Atılım (DEVA) Party Chairman Ali Babacan attended the opening of his party's provincial presidency building in Uşak.
Babacan stated the following in his speech here:
"The reputation of this country can only be achieved by standing in a firm line in foreign policy, and only by having a strong economy. Without asking anyone, empty the foreign exchange reserves of this country that have accumulated in our period secretly through the back door, then go to the nation's feet for 3-5 billion dollars. Pity sin. Why are you doing this in secret? Why don't you do it openly?
For the last 3-4 days, the country has been debating whether 2 billion dollars came from Russia or not. Believe me, I'm embarrassed. As a friend of yours, who once served as the Ministry of Foreign Affairs and the Ministry of the European Union, and who was at the head of the economy for 11 years, I feel ashamed. Shame on this country if there is 2 billion dollars left to come or not to come from Russia. We are not worthy of this. This country does not deserve such a government.
"We will restore the collapsed institutions in 1 month"
We will restore an environment of trust in Turkey. We will raise all institutions in a month at the latest. We will raise all the collapsed institutions, whether it is the Central Bank, TÜİK or ÖSYM, in a month. Believe me, it's easy.
We will end the crisis environment in the country in six months at the latest. We will reduce inflation to single digits again in two years at the latest. We solved the 2001-2002 crisis together with our staff. It took two years because it was a difficult crisis. We reduced the 34-year inflation rate to single digits in two years. The 2008-2009 crisis broke out and they told me 'Go back to the economy with your team'. We came back, we solved that crisis in six months. If they do not sink this country further until the elections, if the conditions in the country continue like this until the elections, we will solve this crisis within six months after the election. If they drop the country into that pit we call default, then our job will be difficult.
This government, unfortunately, increased the inflation, which we had reduced to single digits in our time, again. We reduced inflation to single digits and dropped six zeros behind it. This government added a zero. The dollar rate was 1 lira 50 cents. 1 lira was 60, 70 cents. Now it's 18 lira. 50 kuruş bread was 5 liras.
"We safely increased the national income to 12 thousand 500 dollars"
If Turkey once took its national income from 3 thousand 500 dollars and increased it to 12 thousand 500 dollars, if the exports in Turkey increased from 36 billion dollars to 132 billion dollars in six years, if the inflation was around 2-3 digits in 34 years, if it fell to single digits in only two years, only two If we've dropped six zeros from money in a year, it's been done with confidence. This government just didn't understand it. It doesn't happen because he doesn't understand.
"Young people say, 'I got the department, but my family won't be able to teach'"
University exam results have been announced. In most provinces I've visited, our young people say: 'My score is enough, I can actually enroll in a good university. But my family doesn't have the means. Our financial means are not available. Even though I have a good degree in the university, my family will not be able to educate me because the university I got is in another city. "Life is expensive there," he says. This crisis, this political and economic crisis, especially our young people are experiencing the biggest consequences.
"Taxes will be reduced on computers, smartphones, game consoles"
Computer, smartphone, game console for teenagers; We reduce taxes on all of them. Some people ask, 'Don't tax it, don't get tax from it, where will the state's income come from?' The state will earn the tax from the herd. Tax rates will decrease, shopping will increase. Young people will buy more computers. More technology will be exchanged. The state will still win from the release." (PHOENIX)