Disastrous accident on the Bolu Mountain viaduct
At the Düzce section of the highway, at the 1st Viaduct location, a truck collided with a tanker loaded with sodium bicarbonate, whose drivers and license plates have not yet been learned. After the collision, fire broke out in the tanker and the truck.
Crews at the scene intervened with the drivers. The tanker and truck driver injured in the accident were taken to the hospital by ambulances.
The cooling work of the firefighters, who took the fire under control in the vehicles, continues.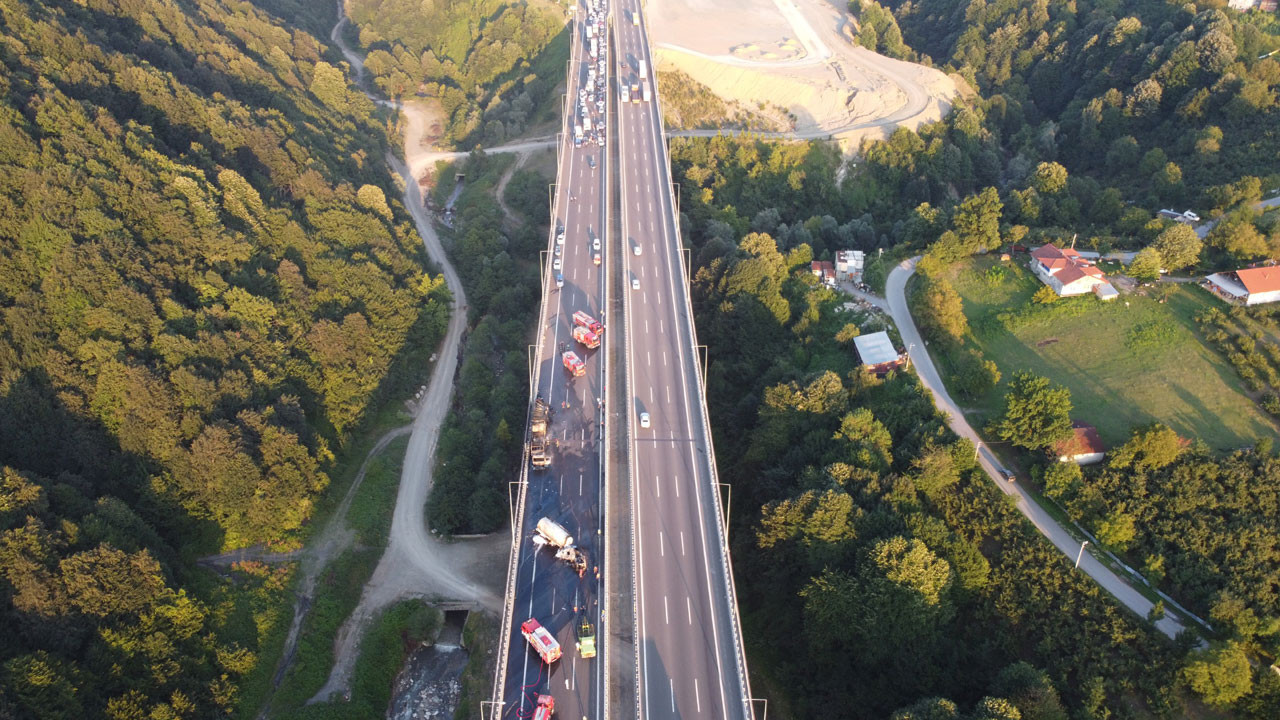 Due to the accident, the transportation of the highway in the direction of Istanbul was cut off. The vehicles were turned back from the Bolu Mountain Tunnel entrance and diverted to the D-100 highway.