From Bozdağ to Kılıçdaroğlu: Protection of personal data is a constitutional right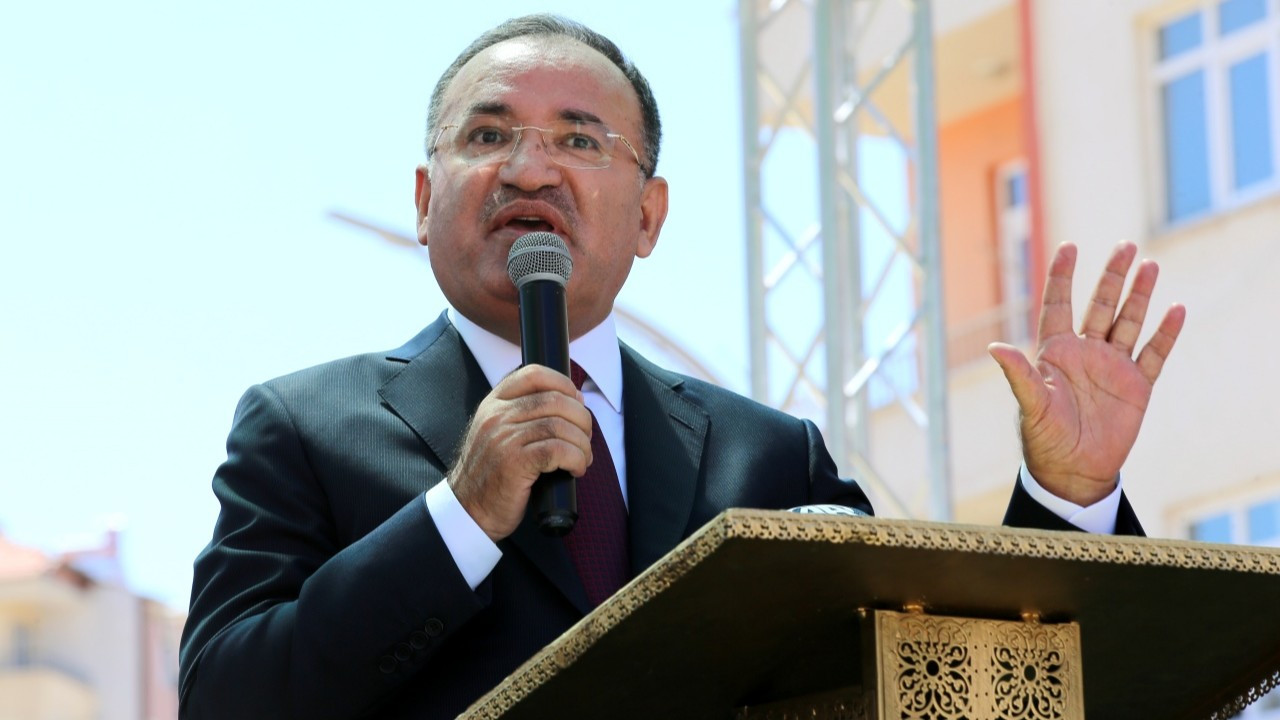 Minister of Justice Bekir Bozdağ spoke at the collective opening ceremony of some investments and services that were completed in Yozgat's Akdağmadeni district.
Expressing that great investments have been made in transportation, education, health and many other fields, Bozdağ said that all provinces of Turkey have been transformed into university cities.
Stating that Turkey was introduced to city hospitals, Bozdağ said that Turkey's health system has become one of the best in the world.
Reminding that the first month of the Hijri year is Muharram, Bozdağ stated that this month is a holy month.
Commenting on the attacks on cemevis, Minister Bozdag said that there is a great bond of love and respect between Alevi and Sunni citizens all over Turkey.
"The cemevi is also ours and the mosque is ours"
Pointing out that Alevis and Sunnis are Turkey's power and wealth, Bozdağ continued as follows:
"The cemevi is ours and the mosque is ours. Both Alevi and Sunni are ours. Both Alevi and Sunni, all colors and languages ​​of this country, are citizens of the Republic of Turkey. There are so many things that unite us, those who make calculations to divide us are those who are trying in vain today as they were yesterday. The love between our nation, No one will be able to break the bonds of respect, to destroy our unity and vitality, to cause strife and mischief among our people. All our citizens see and know how the attacks against cemevis and the associations and foundations of our Alevi brothers have been carried out in recent days. Our Ministry of Interior and our security forces immediately caught the perpetrators of this attack, handed them over to the judiciary, foiled the big game, the big trap, the big plan. No matter who plots against Turkey, it should be known that the power of this state and the foresight of this nation is more than enough to break these plans. "
Bozdağ stated that President Recep Tayyip Erdoğan, who visited Hüseyin Gazi Cemevi, will attend the "751 Anniversary Commemoration Program of Hacı Bektaş Veli's Walk to Hakk" today, and emphasized that these are extremely meaningful.
Bekir Bozdag said, "We see those who are making an effort to sabotage this, to attract them to different places. The President of this country goes to his citizens, gets together with them, shares a bite with them, listens to them, and converses with their problems. Can there be anything more valuable than this? It can't be. We see that there are those who are extremely disturbed by this. Everyone should know that we will continue to keep the unity, peace, brotherhood and law of our nation alive, to stand against all kinds of evil centers that want to destroy them, to disrupt all kinds of calculations today and tomorrow, just as they did yesterday. No dirty account will be able to close the path of . he said.
"Are you filing?"
Stating that the opposition started discussions on election security, Bozdagi said that CHP Chairman Kemal Kılıçdaroğlu said, "The YSK does not have the voter information we have." reacted to the statement.
Defending that the opposition, realizing that it will lose the election, has already prepared an excuse, Bozdağ said:
"Mr. Kılıçdaroğlu says, 'I have information that the YSK does not have.' What is the voter lists like? They have no information about it. Some people are deceiving Kemal Bey badly, they are pushing it badly. The voter lists are in the YSK. It has not been updated yet, but the parties can give it to them if they want. As the Minister of Justice, I ask Mr. Kılıçdaroğlu, "What information do you have that is not in the hands of the YSK? Who served you this information, where did you get it from? Because the protection of personal data is a constitutional right. Protecting personal data." All public institutions and organizations are responsible for protecting the personal data of our citizens.
Where did you get it, obviously you didn't get it legitimately. If he took it from the legitimate way, Mr. Kılıçdaroğlu should explain, let him say 'I got it from YSK, I got it from the population'. Where you got it, it doesn't explain. He gives a mystery to his statement, then the people around him try to fix this mystery, they make an effort, it's futile. Because, in the minds of the voters, they want to categorize the voters according to their birthplaces and introduce sedition and mischief among our citizens. 'This person's birthplace is here, then this is from this nation, that person's birthplace is here, then this, this faith.' Are you filing this nation? Are you evaluating the voter preferences of these people according to their place of birth, the names of their mothers and fathers, their districts and provinces? This is a crime, unacceptable. Fear is of no use. They saw it, they're already attacking here and there."