Handover ceremony at the Naval Forces Command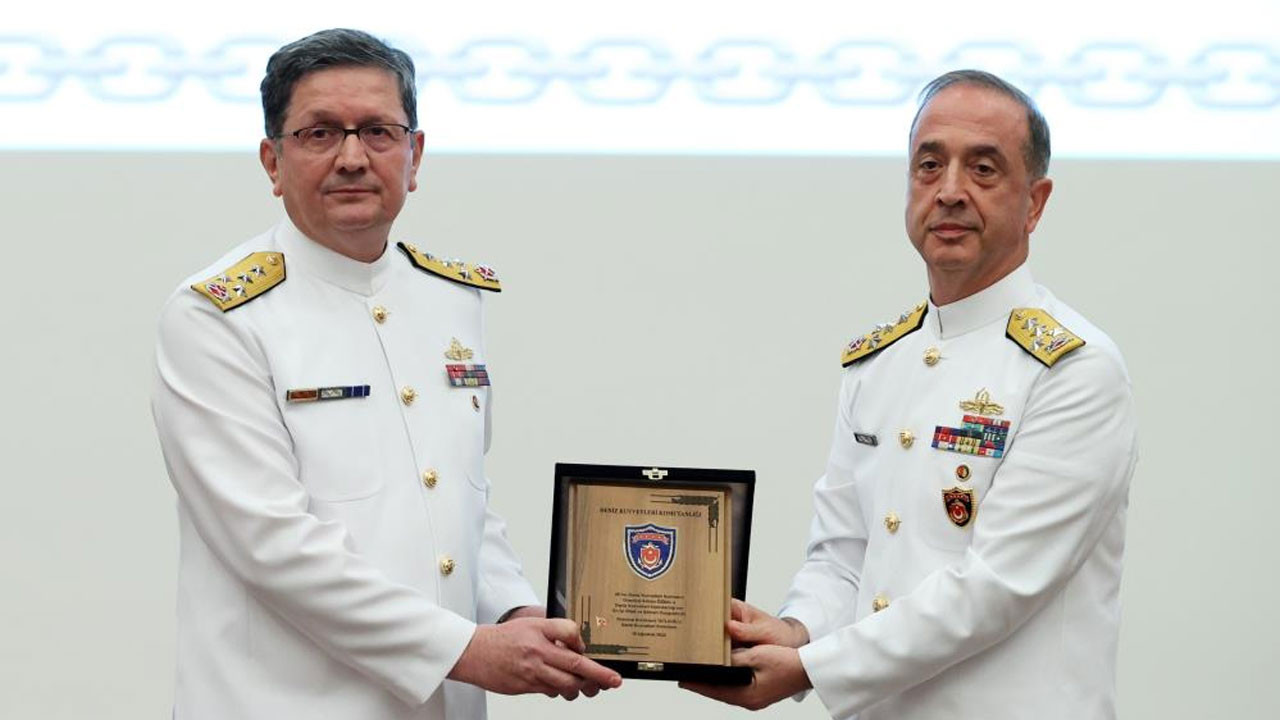 After the Minister Akar, who greeted the ceremony squad, signed the Honor Book, the handover ceremony started. Admiral Adnan Özbal, who transferred his Naval Forces Command badge to Admiral Ercüment Tatlıoğlu, said, "As a naval high school student, I bid farewell to my military and navy life, which I started in Heybeliada in 1973 at the age of 15, and to my uniform, which I carried with honor for 49 years, on 30 August 2022."
Admiral Özbal said:
"In 2020, an all-time record was broken for 200,000 hours of sailing, our ship TCG GİRESUN operated for 182 days without landing, and the mission of escorting and protecting the Oruç Reis research ship in the Eastern Mediterranean for 82 days was successfully fulfilled in the same year. Libya Mission Support was provided to friendly elements with his group, and countermeasures against mines were successfully implemented in the Black Sea."
Admiral Tatlıoğlu, wearing his badge, stated that he was proud to be appointed as the Commander of the Naval Forces of Turkey, a naval country.
Admiral Tatlıoğlu emphasized that the Naval Forces should be more effective, deterrent and respectable than ever, in order to adequately protect the rights and interests at sea, given the current security environment.
Admiral Ercüment Tatlıoğlu said, "With this awareness, it will be our first priority task to take our Naval Forces to a much higher level in all respects, as it has been so far, in line with the goal of owning an excellent and potent Turkish navy, as demonstrated by the Great Leader Atatürk."
The Chief of the General Staff, General Yaşar Güler, congratulated his comrades who transferred and took over the task.
General Güler said, "We are happy to witness the joy of our heroic comrades, who have served the Turkish Armed Forces for most of their lives in order to preserve the unity and solidarity of our noble nation and the indivisible integrity of our state. I wish him luck," he said.
At the end of the ceremony, Admiral Tatlıoğlu presented Admiral Özbal with the "Command Force", which he used during his duty.