İmamoğlu: Heavy rain is expected to be effective in eastern districts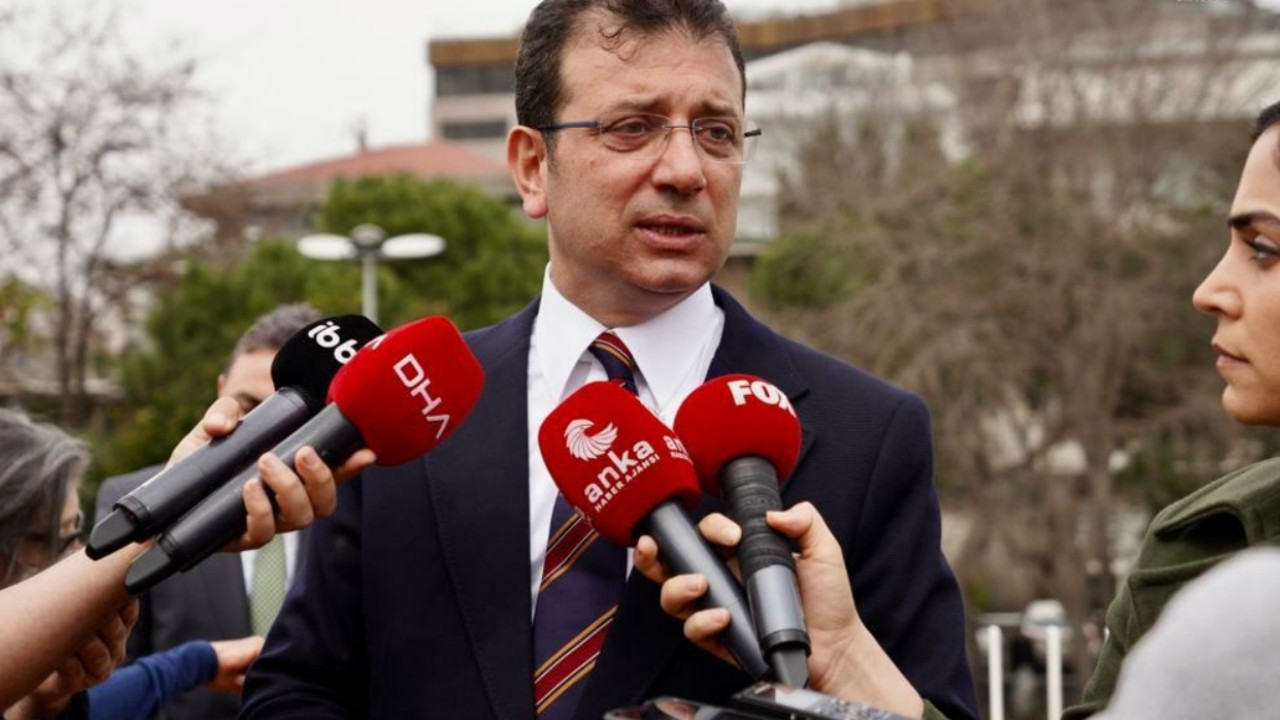 Ekrem İmamoğlu, Mayor of Istanbul Metropolitan Municipality (IMM), made statements at AKOM about the heavy rain that Istanbul is waiting for. İmamoğlu noted that they expect the torrential rain to be effective in Şile, Pendik, Kartal and Tuzla as of 15:00, and that adequate measures have been taken in this regard, but citizens should still be cautious.
After the rain warning made by Meteorology and AFAD, IMM President Ekrem İmamoğlu went to the Disaster and Coordination Center and made statements about the possible heavy rain in Istanbul.
İBB President Ekrem İmamoğlu said, "We were expecting rain. This process has been going on since yesterday. We, as both AFAD and AKOM, have been on alert since the beginning of this week, along with the rain warning made by both AFAD and we, and it has increased its measures regarding the process by taking it out of its routine. As of yesterday, it started to rain in Arnavutköy, Eyüpsultan, Başakşehir districts and later in the following hours, in Çatalca, Silivri, Esenyurt, Beylikdüzü and Avcılar regions. The rainfall today is very significant and there has not been a great deal of mishaps that will make our people suffer." said.
Noting that as of now, it is predicted that the precipitation will be more effective on the Kocaeli and Sakarya lines, İmamoğlu said, "We predict that it will be more effective in the Şile, Pendik, Kartal, Tuzla line in our eastern districts, but among these provinces in Istanbul until 15.00. However, we will spend this day in a controlled way. For 2.5 years, we have solved some of the serious problems related to the infrastructure of Istanbul, together with our units such as İSKİ, infrastructure and road maintenance, and science works. But of course, our investments continue. The investment you make at the points where there are heavy rains and instant drops or the good infrastructure there may not be enough for this. In this sense, thousands of our buses serve in the field. All of our drivers are instructed to intervene at the points where the rain falls instantly over IETT. We are in an effort to take measures to immediately eliminate some negativities that will disrupt the comfort of our citizens and even go further. We are doing the same thing in our mukhtars. We are in contact with 962 headmen in Istanbul."
Expressing that they use both correspondence and routine communication lines with 39 district municipalities in Istanbul, İmamoğlu said, "We take our communication to the highest level in these rainy moments. We make our suggestions and warnings at the point of checking their own jurisdiction. However, sudden rains can cause problems. We would like to share the situation that needs attention with our citizens. In Istanbul, we determine that some of our citizens leave their wastes and vehicles on our infrastructure-related control lines such as rain channels and battlements and write penalties. These penalties can be of several types. We want our citizens to report to us sensitively what has been done in this regard. These should not be done. After 15.00, a sunny day will continue, a light rain is expected tomorrow." said.