In the stock market the gong rang for HKTM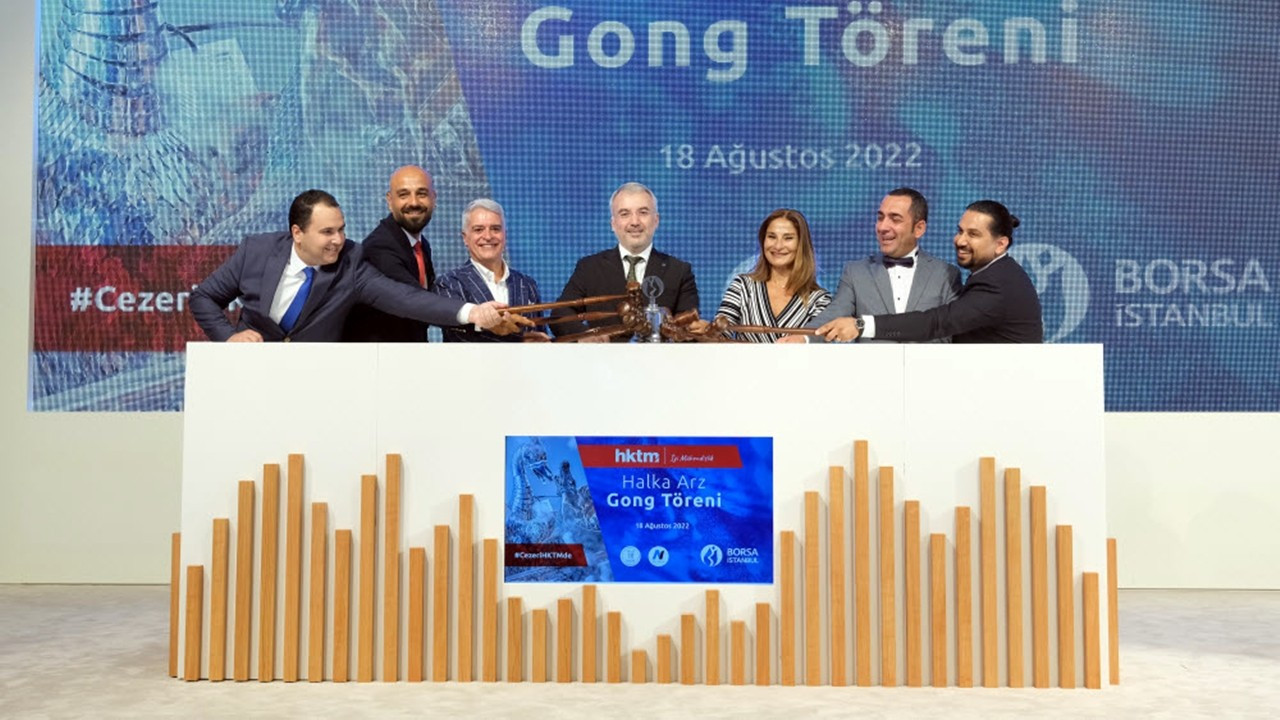 Hidropar Motion Technologies Center, which completed the demand collection process in the public offering last week, started to be traded on Borsa Istanbul with the gong ceremony held today. HKTM, whose unit share price was 11 TL in the public offering, increased by 10 percent with the opening and reached the ceiling with a share value of 12.10 TL. The total public offering size of the company was calculated as 132 million TL.
At the gong ceremony, Borsa İstanbul General Manager Korkmaz Ergun stated that HKTM stands out with its two features: "The first is the R&D center producing innovative technologies and the second is the production facility with the green building certificate. Now, with the IPO, the third important feature has been added. In 2021, we held 52 companies' IPOs, which was a record. According to the data recently announced by the World Federation of Stock Exchanges, we ranked first in the world in the rate of increase in public offerings. HKTM is our 30th public offering this year. He made a successful public offering with sales to 303 thousand investors.
Tunç Atıl, Chairman of the Board of HKTM, said, "A peaceful working environment that keeps dreams alive and nurtures mutual respect and love. We have accomplished this with our building that respects the environment and nature". HKTM General Manager İlhan Çelebi noted that they are a company that exists with their values ​​and tries to do good engineering and said: "We have progressed confidently with small steps for 25 years. But the road has only just begun. As we walk, we exist with our values. We act with the motto of good engineering. We believe that we are ahi as a public offering in Borsa Istanbul. While developing our own values, we want to evaluate the future by giving direction."