Licensed grain warehouse opened in Sakarya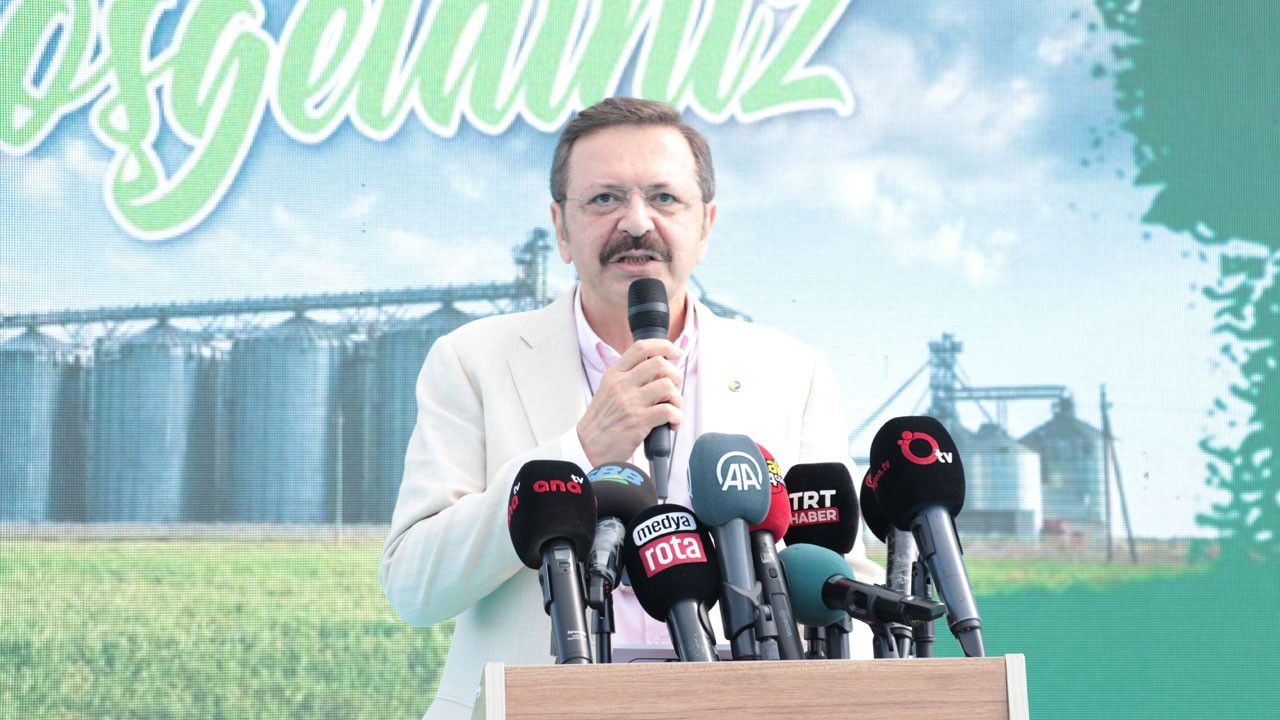 Speaking at the opening ceremony of the licensed warehouse with a capacity of 25 thousand 800 tons, which was built on an 82-decare land in Erenler with the initiatives of Sakarya Commodity Exchange (STB), the Union of Chambers and Commodity Exchanges of Turkey (TOBB) President Rifat Hisarcıklıoğlu said that licensed warehouses, public and private sectors come together for a common purpose, He said it was a concrete and beautiful example with which he shared the same vision.
Stating that TOBB and TMO prepared the licensed warehousing law, which forms the basis of the licensed warehousing system, about 17 years ago, Hisarcıklıoğlu said, "Today, our licensed warehouse capacity operating in our country has reached 8.5 million tons. The next step in licensed warehousing has been the Turkish Product Specialization Exchange (TÜRİB). The goods placed here have become electronic documents and can be sold all over the world." he said.
Noting that the prices of agricultural products are determined in a healthier way thanks to licensed warehousing and TURİB, Hisarcıklıoğlu said, "TOBB community and commodity exchanges have undertaken an important mission for the development of licensed warehousing and agricultural product trade in Turkey. Our goal is to have a developed agricultural market by increasing the efficiency of agricultural markets. "Especially at this time when the importance of agriculture and food has increased, Turkey can become the epicenter of agriculture by using its geographical location advantage with a developed agricultural market." used the phrase.
"Licensed warehouses needed"
Turkish Grain Board (TMO) General Manager Ahmet Güldal said that licensed warehousing, which currently has a capacity of 8.5 million tons, is not enough for Turkey.
Pointing out that he traveled half of the country during the harvest season and that the licensed warehouses were 85 percent full, Güldal said, "The corn harvest is just beginning. As TMO, we are conducting an intense buying campaign. Our producer is also very satisfied with the prices and prefers us. Our warehouses are mostly full, and the above-ground heaps are open. This means that there is a need for warehouses, especially licensed warehouses in Turkey." he said.
Güldal added that these facilities, which are healthy, insured and open to e-commerce, will increase more in a short time.