Minibus carrying agricultural workers crashed: 1 dead, 19 injured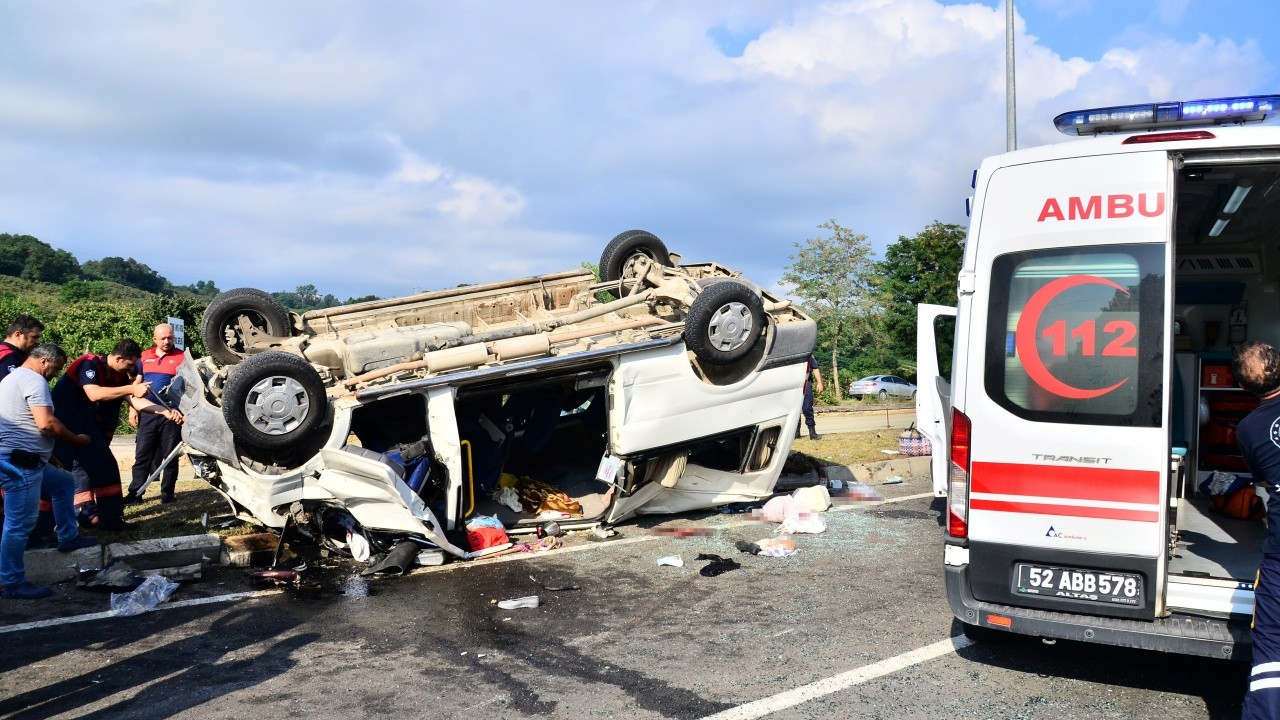 A light commercial vehicle collided with a minibus carrying hazelnut workers in Ünye district of Ordu.
The accident occurred in the morning hours at the Çaybaşı turn on the Samsun-Ordu road. According to the information received, the 05 ABG 465 minibus under the management of Sedat Koyun, carrying the workers coming for the hazelnut harvest and going from the direction of Unye to the direction of Akçay, and the light commercial vehicle with license plate 52 ES 027 under the direction of Ahmet Taş collided. With the impact of the collision, the minibus rolled over, while the light commercial vehicle was able to stop by going to the median.
Workers were thrown to the central median
While the minibus carrying the workers rolled over with the violence of the accident, some of the workers in this vehicle were thrown away. While the workers were waiting in the median in the middle of the road, security measures were taken to prevent a second accident in the region.
While measures were taken by the gendarmerie teams on the road where transportation was provided in a controlled manner, a total of 20 injured, including the vehicle drivers, were taken to the hospitals in Fatsa, Ünye and Terme by the 112 emergency teams after their first interventions from the scene.
One of the injured, 54-year-old Zekiye Şeker, who was in serious condition, lost her life in Ünye State Hospital, where she was taken, despite all the interventions, while the scrapped vehicles were removed from the accident area with the help of a tow truck.
The investigation of the gendarmerie teams into the accident continues.