Minister Bozdağ: Osman Kavala was arrested for another crime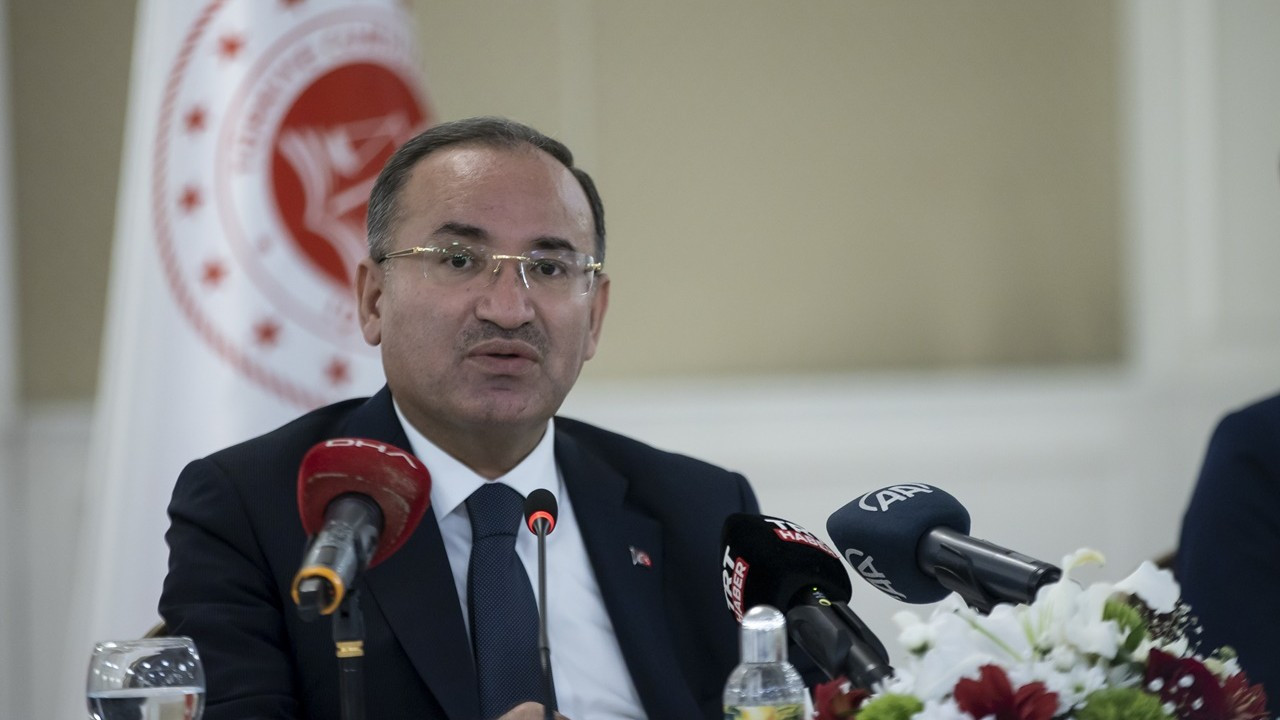 Minister of Justice Bekir Bozdag said, "The Turkish court implemented and complied with the ECtHR's decision of violation of rights regarding Osman Kavala. He was arrested for another crime and his trial continued. Now the verdict is concise." made a statement.
Description of Barkey from Kavala
Businessperson Osman Kavala, who was sentenced to aggravated life imprisonment in the Gezi events case and has been in prison since November 1, 2017, made a statement after former CIA Advisor Henri Barkey announced that the person with whom he had dinner in Karaköy on July 18, 2016 was not Kavala, but journalist Aslı Aydıntaşbaş. made.
In a written statement made by Kavala through his lawyers on 8 August, "Henri Barkey announced the other day that I was not the person who had dinner with him at Karaköy restaurant on 18 July 2016. The prosecution knew this fact well from the very beginning. In the research they carried out in the restaurant, the police officers found out who was sitting at which tables that evening; This was also confirmed in my interrogation at the police station. During the interrogation, when I was accused of 'organizing the Gezi events' and 'participating in the July 15 coup attempt', it was mentioned that I had only greeted Barkey and had a walk-in conversation at the restaurant, and this was shown as evidence of contact between us. However, in the second indictment, which was prepared after the Gezi trial ended in acquittal, which states that I and Barkey organized the July 15 coup attempt and engaged in espionage activities, this event was changed to a planned meeting and a meeting." used his statements.
"The European Court of Human Rights, in its latest decision, which ruled that Turkey had not fulfilled its obligation to comply with the previous decision of the court, considered the different descriptions of the same event by the two judges, who made additional determinations, as an example of their efforts to justify my continued detention." Kavala continued his explanation as follows:
"This was not the only manipulation in the second indictment. Signals from cell towers close to each other were cited as proof that I met with Barkey frequently. However, the reason for the conflict was evident from the HTS records: The conflict was caused by my phone's signal from the base station next to my office in Elmadağ, and Barkey's phone signaling from nearby base stations when he went to Taksim. Worse still, it was written in the indictment that I contacted the FETO/PDY's culprits and engaged in activities together in order to prepare for the coup, without even the need to show such so-called evidence."
"The obligation to objectively evaluate the evidence has been removed"
"After the acquittal in the Gezi trial was overturned and the punishments demanded by the government were given, there was no need for this false accusation of espionage, which was prepared to continue my detention at any cost." Kavala ended his statement as follows:
"The obligation of the prosecution to objectively evaluate the evidence for and against by examining the events and facts with an impartial eye and to inform the court honestly is determined by our laws and the norms of the ECtHR.
Today, in our country, this obligation has been de facto eliminated. Unlawful trials are carried out on indictments prepared by the politically influenced prosecutors using methods of concealing, falsifying, and interpreting according to conspiracy theories. The claim that I had dinner with Henri Barkey at the Karaköy restaurant is a small but very illuminating example of this behavior."
What happened?
The allegation that he had dinner with former CIA Advisor Henri Barkey was cited as the reason for the "espionage" accusation against Osman Kavala.
Barkey recently said, "I was having dinner with a well-known Turkish journalist that night, but considering the situation in Turkey, I don't think it would be right to reveal who this person is." made a statement.
Barkey announced that the journalist he had dinner with was Aslı Aydıntaşbaş.
Making a written statement, Aslı Aydıntaşbaş said, "Osman Kavala is not in prison for allegedly being in a restaurant at the same time as an American academic. Osman Kavala and his friends were sentenced in the Gezi trial. A second case, namely the espionage case, put forward to keep Osman Kavala in prison, is not based on the thesis that he had dinner with this person. Moreover, Osman Kavala was acquitted of this case. It is significant that this person, who until now has refused all kinds of information sharing requests from lawyers in order to refute a series of baseless allegations about Osman, is speaking now." used his statements.
Speaking to Halk TV, Barkey said, "When Aslı Hanım started to say that she had nothing to do with that night, I was asked to make a statement from every corner. That's why I made this statement today." gave the answer.