Minister Kirişci: We will continue to support diesel, fertilizer and feed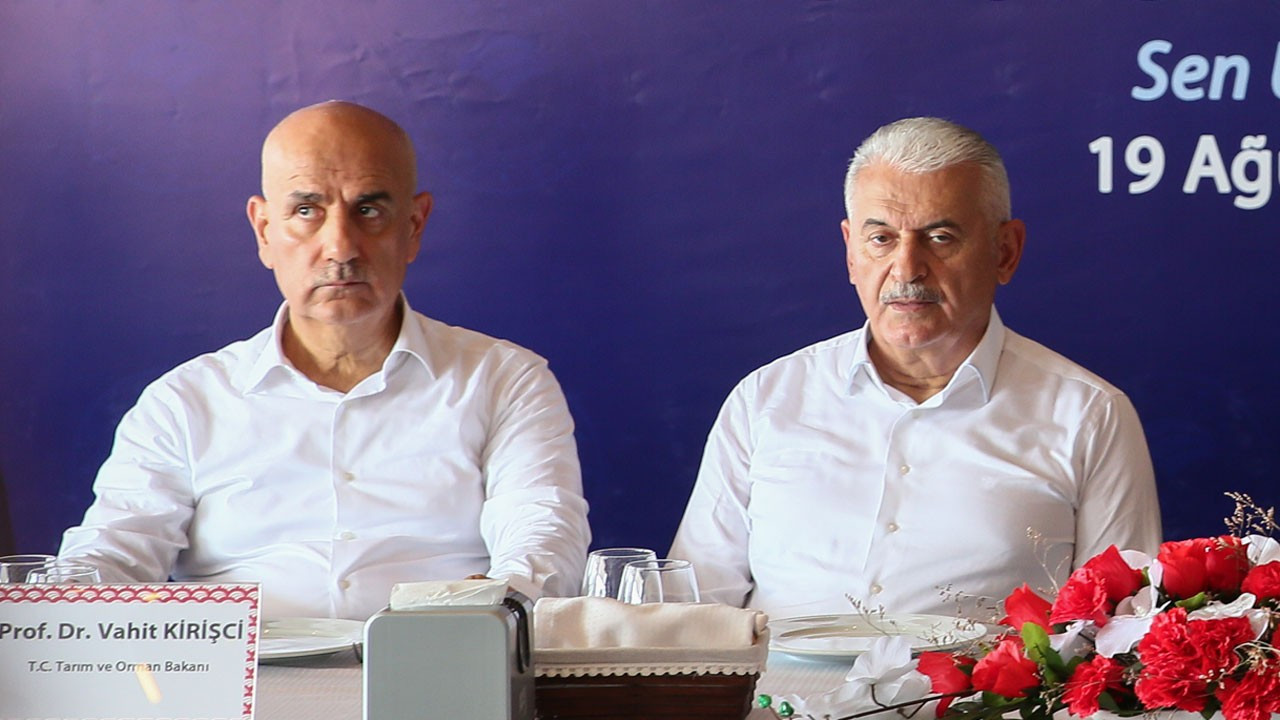 Meeting with the farmers at the İzmir Agricultural Sector Representatives Meeting, Kirişci touched upon Turkey's contribution to the grain corridor agreement.
Kirisci continued:
"A person like Guterres, who has been the United Nations Secretary-General for four years since 2018, said, 'This is the best work I have been instrumental in and witnessed during my tenure.' As you know, the whole world saw what he meant by saying that, "As you know, these two countries, Russia and Ukraine, are monopoly countries that hold 28 percent of the grain to be subject to foreign trade. In other words, these two countries account for 28 percent of the foreign trade in the world. I'm telling you what's going on. There is no difference in oilseeds. Especially in sunflowers, it is very, very high. We also buy some of our products with a shortage of supply or some raw materials that we have to buy under the name of inward processing from these countries. Now we have such a blocked process in Russia-Ukraine. "The country that overcame the blocked process due to the war was Turkey and our President. This is actually something we can say no matter how proud we are as a nation."
Noting that Turkey's determined attitude has paid off, Kirişci said, "As of yesterday, 25 ships passed (through the grain corridor) here. 625 thousand tons of grain came out. At this rate, the amount will increase. Hopefully, our country and other countries will continue to benefit from this." he said.
Support given by the Ministry to the producer
Expressing that they determined cereals, oilseeds, sugar and legumes as strategic products, Kirişci said, "These are indispensable products for us. These are the products that come to mind when we think of famine. So no one can say that they think of strawberries in a famine. Therefore, strawberries are ours, tomatoes are ours, cucumbers are ours. It's ours too, but we're going to start with products that are especially strategic." used the phrases.
Stating that they will simplify the Ministry's support to producers, Kirişci said:
"We will reduce it to two basic supports. Diesel and fertilizer. I am also a farmer, I am also a farmer's child, like many of our brothers, friends and brothers here. Now our two basic inputs are diesel and fertilizer. Unfortunately, we do not have the resources for both of them. Things we import from abroad. These are affected by the exchange rate, affected by this turmoil in the world, or may be affected by the changes in the attitude of the countries that produce them. Here we will include this basic input in the scope of support for strategic products. In kind, not in cash. A card we will give them whenever they use these supports By this means, we will enable them to go and buy them, if it is fertilizer, if it is diesel, over the money loaded on this card with the equivalent of a bank card, and they can buy them."
Feed support for livestock
Pointing out that feed is the main expense of animal husbandry, Kirişci said, "We all know whether it is meat or milk. In both cases, feed alone accounts for 65 percent and 70 percent of the cost. "We will have overcome the difficulty related to this financing that they had a hard time to get. Then, when he sells his product, we will offset the income he has earned from the sale of these products and the pricing and pricing that he owns in return for these supports." made its assessment.
"Difference payment"
Noting that they will also implement the "difference payment" application for strategic products, Minister Kirişci stated that they will determine the appropriate number with the manufacturer and continued his words as follows:
"A product has a price that will make the producer happy with its cost. We are all at the moment, for example, corn, sunflower, a popular topic these days. 'If corn goes to this price, I will be happy about it.' We have a number in mind that we say. Here we will determine that number together. Later, if the product is to be sold in the market below that figure, whether the product is brought to TMO or sold to the market or to an industrialist, whoever buys it, we will turn to our manufacturer and say the difference between the two. 'Friend, keep producing. This is your difference payment.' We will say so, and thus we will have taken an important step in ensuring supply security."
Pointing out that contract production is another application for producers, Minister Kirişci said, "We are preparing a new contract legislation. We hope that it will be passed when our Assembly opens in October. This will provide us with advantages. It makes insurance compulsory on one hand. It guarantees the industrialist or trader who will buy the product produced by that manufacturer." said.
Uncultivated areas
Explaining that there are areas left fallow, uncultivated due to disagreement between heirs or migration from rural to urban areas, Kirişci said, "We will do this with the awareness that these are a common property of all of us. 'O producer, hey owner of this land, you are the owner, but here we distinguish between ownership and usage rights. .' We will say. If he leaves that field empty for more than 1 year, then we will accrue a rental fee for it. We will rent it to the one who will produce here over that rental price. We will take the money we receive and deposit it in the account of the landlord. There will be no vacant land, no uncultivated land, and we will have regulated this relationship between the owner of the uncultivated areas, the owner and those who want to rent this place." used the phrases.