Net profit of 191.8 million liras from Teknosa in the first half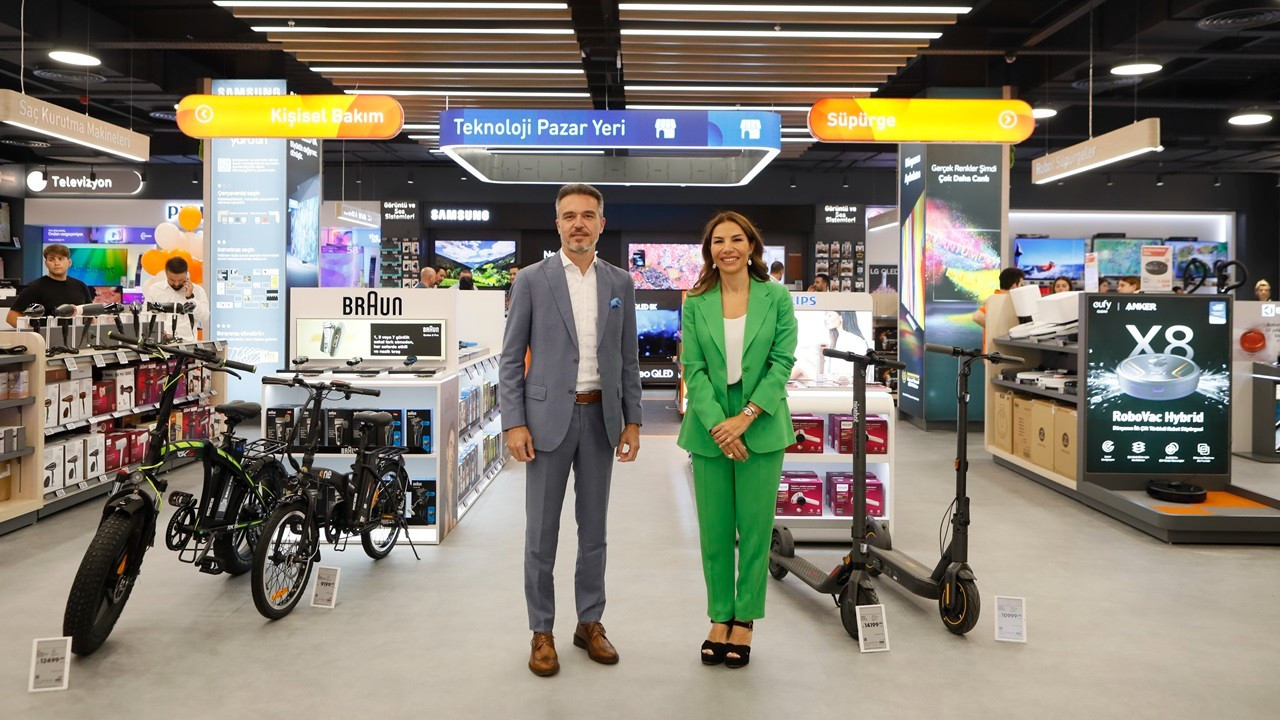 Teknosa, a subsidiary of Sabancı Holding, announced its financial results for the first half of this year.
Accordingly, Teknosa, which achieved 110 percent growth in the first half compared to the previous year, increased its turnover to 6 billion 249 million TL and its net profit to 191.8 million TL.
Bringing the first technology-oriented marketplace of its sector in Turkey to technology lovers in February, Teknosa also increased its e-commerce gross transaction volume (GMV-Gross Merchandise Value) by 41% compared to the first quarter of the year, to 902 million TL.
"We create value with digital transformation"
Evaluating the results of the first half year, Teknosa Chairman of the Board Hakan Timur said, "We reached a turnover of 6 billion 249 million TL in the first 6 months of this year, thanks to the applications we have implemented on the basis of sustainability in multi-channel and unique customer experience. In order to create a strong growth story this year, we are diligently realizing our investments, which we have increased from the previously planned 169 million TL to 188 million TL. We focus on offering the best to our customers with our first technology-oriented marketplace business model in Turkey, which is one of the most important milestones in our digital transformation journey. In line with our goal of transforming into a digital platform with stores, we introduced our new store concept to our customers in June with a customer experience perspective. Our new concept store also featured our marketplace products for the first time. We are adding a new service to our customers every day in order to create Turkey's largest service ecosystem in electronic products. We will continue to create more value for all our stakeholders, our industry and our country with our expertise, customer-oriented business culture and digital transformation moves as the reference point of technology." he said.
"We strengthen the customer experience in all channels"
Teknosa General Manager Sitare Sezgin said that they achieved 110 percent growth in the first 6 months compared to the previous year. Stating that they resolutely took the necessary steps to further strengthen the customer experience in all channels, Sezgin said: "We offer our customers products and services in the technology ecosystem, offers, with the most comprehensive experience and Teknosa assurance, in the marketplace that we have implemented in accordance with consumer expectations. Since February, the number of our products on teknosa.com has reached more than 15 times, other sellers in our marketplace have made sales to every corner of Turkey. We do not slow down our store investments in order to offer our customers a unique experience in every channel. We have recently introduced our new customer-oriented store concept to our customers. Our new concept, a first in the industry, offers a much more digital, sustainable, accessible and comfortable shopping experience. In the new concept, we married our store and marketplace operations for the first time. In addition, we started our activities in the field of Solar Energy Systems (GES), which will add value to both the world and the lives of consumers, with our leading brand in the air conditioning sector, Iklimsa. We also aim to contribute to the fight against climate change with the end-to-end service power we offer in the field of SPP, which is a sustainable solution. We will continue to work towards a Teknosa goal that adds more value to the entire ecosystem with a focus on digitalization, customer experience and sustainability."