'Polarnet' from Ukraine passed through the Bosphorus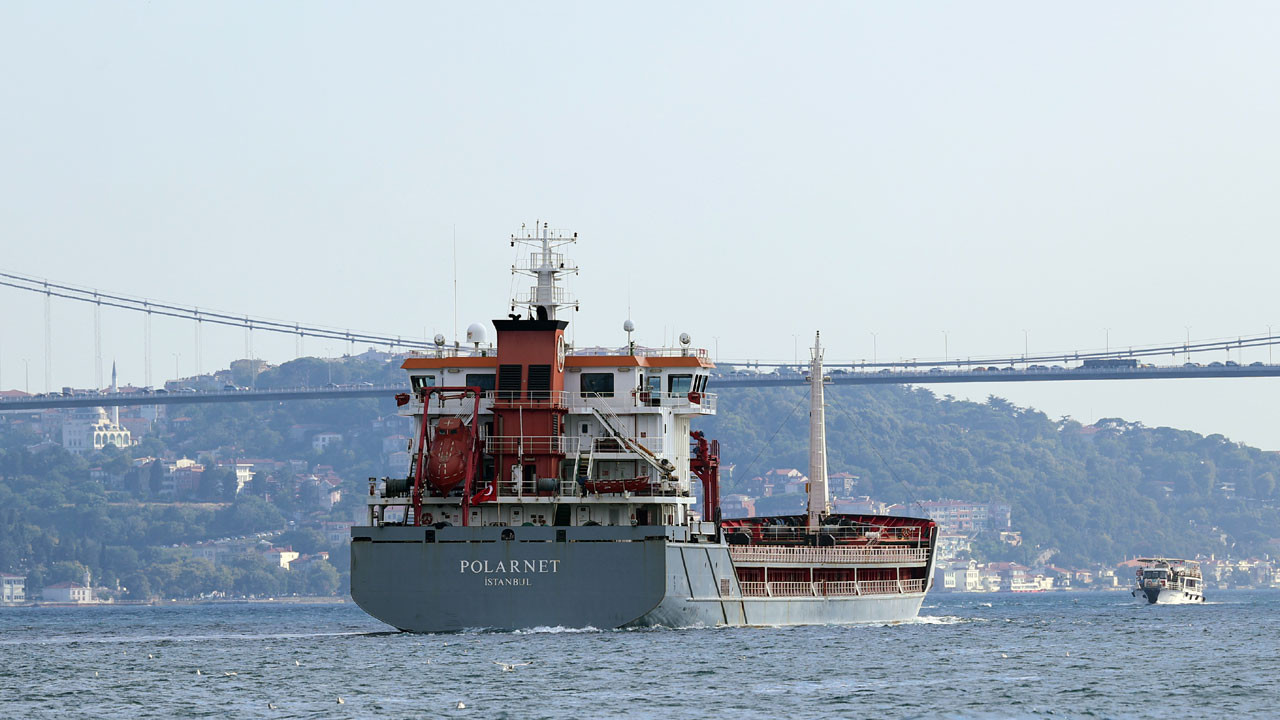 Within the scope of the "Safe Shipment of Grain and Foodstuffs from Ukrainian Ports Initiative" document signed between Turkey, Russian Federation Ukraine and the United Nations (UN), the Turkish flagged ship "Polarnet" departed from the Chernomorsk Port of Ukraine to come to Turkey, yesterday. Anchored at the Black Sea entrance of the Bosphorus.
After the Joint Coordination Center officers' inspections, which lasted for about 2 hours, were completed today, the delegation left the ship. The ship departed for Kocaeli's Derince Port.