President Erdoğan: Our goal is to bring 85 million people under this safe umbrella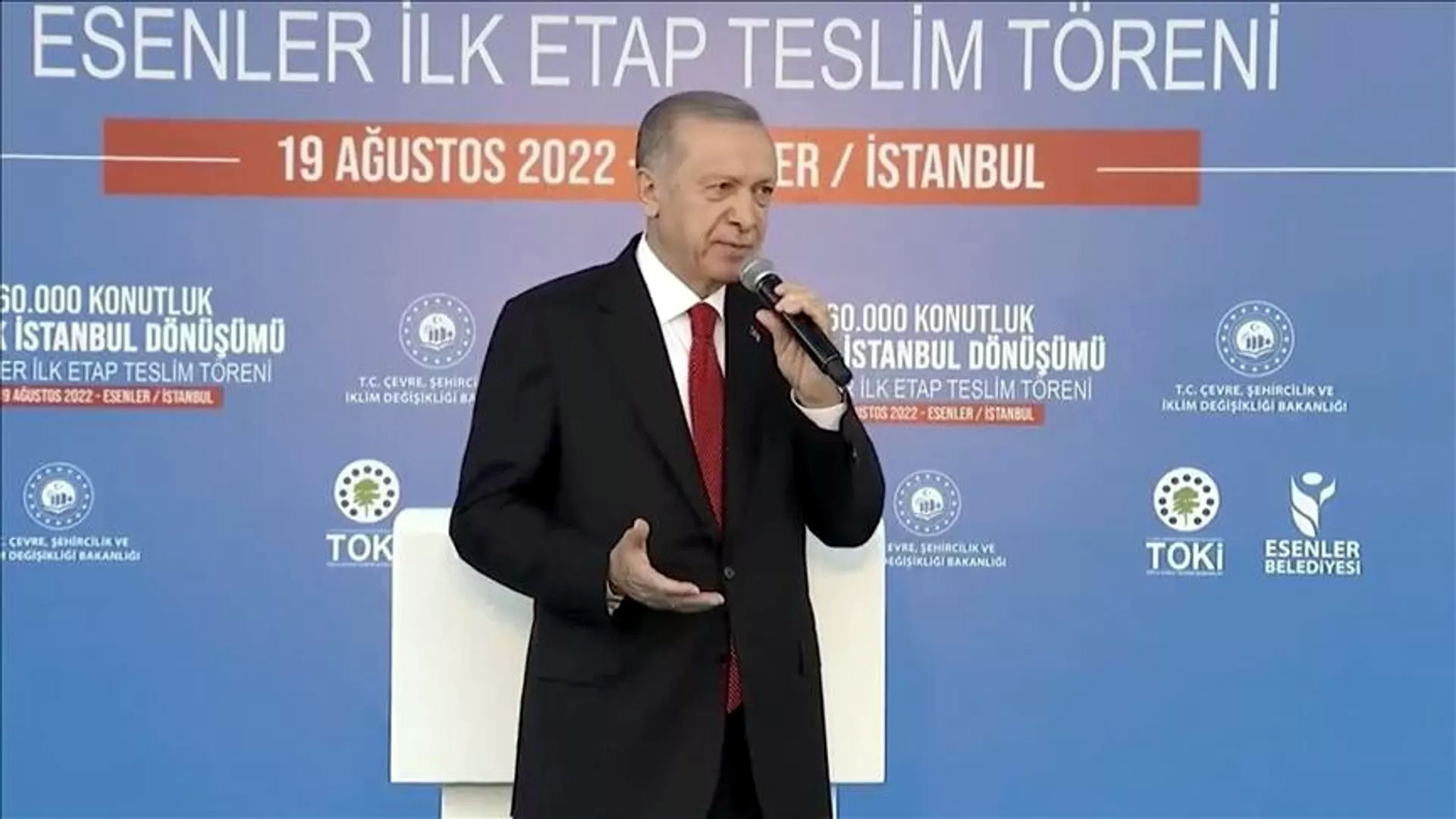 Highlights from President Recep Tayyip Erdogan's speech:
"We restored the places that were destroyed in the Marmara Earthquake.
Our goal is to bring all 85 million people under this secure umbrella in the next 5 years.
To date, we have completed the transformation of 3 million residences. 12 million of our citizens living in these houses have found their homes where they can lead their lives in peace.
Thanks to the 1 million 170 thousand houses we built through TOKİ, we have ensured that 5 million of our citizens live in safe houses.
To date, we have accomplished a really difficult task by transforming 300 thousand residences in Istanbul. We have achieved a historic success.
We are giving the keys of approximately 2 thousand 100 residences, which constitute the first phase of the project, to the beneficiaries. We are increasing it to 4 thousand 941 by the end of the year.
It has been almost 3 years since CHP took office. Did you see or hear anything about the earthquake, about the construction of houses?
Next month, we will share a new move that will prevent the uneven rise in housing and rent prices and contribute to earthquake preparedness."