Soft Skills are under the iceberg of success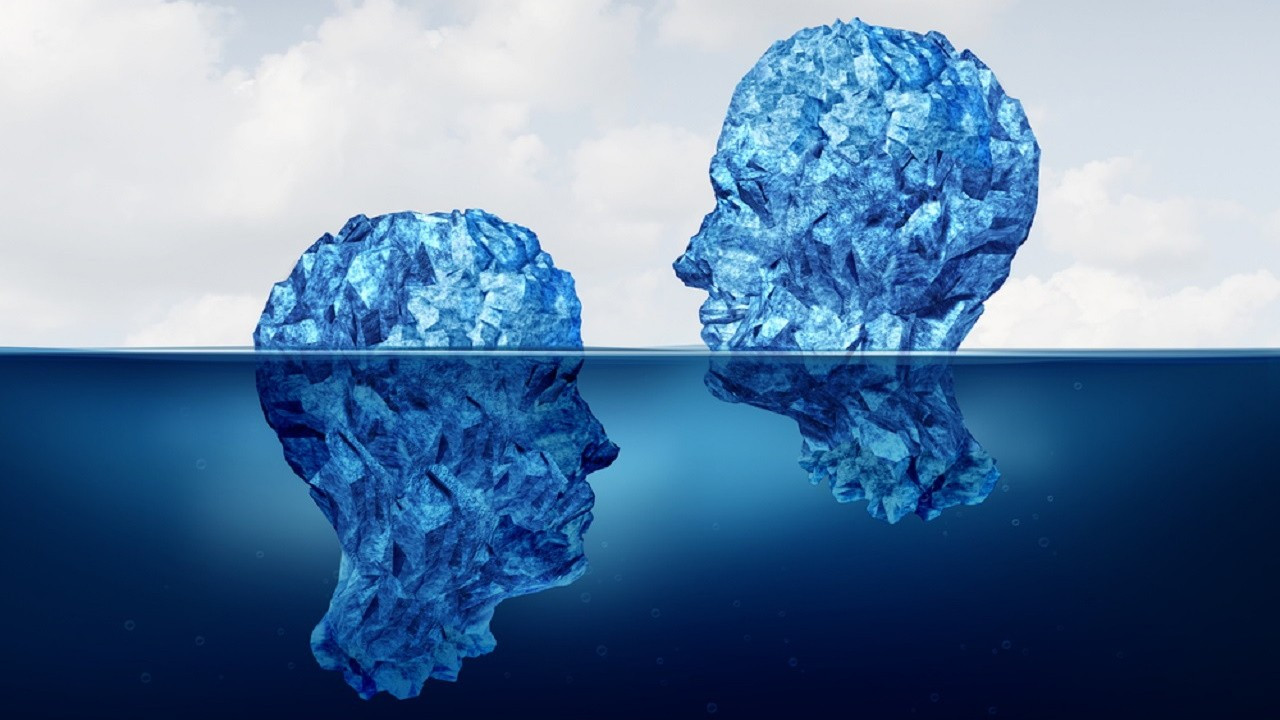 Ela Erozan Gürsel / Datassist Payroll Service Innovation Researcher
A group of people who survived a plane crash end up on a deserted island. There are professions such as doctor, thief, secretary, merchant, manager in the group. The group also includes people who fish, are skilled in handicrafts, and regularly engage in sports. It is through these tangible abilities that one survives in the first place.
Later, in the new order, there will be one or two people who take care to communicate with everyone, determine their needs and try to supply them from nature, take precautions against dangers by observing the environment, and assign tasks to others in line with their abilities. These people may not have technical skills such as doctors, engineers, lawyers, but with their soft skills, they can achieve success in planning, making maximum use of nature, maintaining today and investing in tomorrow.
When asked about their long career journeys, many successful professionals highlight their soft skills. Melissa Rosenthal, the CEO of Clickup, who has reached the highest level of management positions in her twenties, also attributes her career advancement to these soft skills. In his article for Fast Company, Rosenthal lists 10 subtle skills that paved the way for his rapid rise: Adaptation, EQ, effective communication, negotiation, teamwork, positive thinking, time management, problem solving, business ethics, working together rather than competing.
The ability to adapt is of great importance in this context. Adapting quickly to the work environment and becoming a part of the workplace allows him to achieve faster success. With EQ, you determine the characters of people, the interaction between each other, their needs and priorities, and act by taking these details into account, aiming to achieve an effective communication. Of course, you will encounter problems from time to time, and you will solve those problems by putting time, place, environment and people in the context. Thinking positively and believing that at the end of the day everything will work out and a better place will be reached is a great source of energy. At the heart of this idea is the work ethic: embracing the work, doing it as your own, with all the difficulties and the most beloved aspects. As if you are your own boss, putting your own money in, and as a result of going bankrupt or getting rich… Working together in a way that is better than other companies and brands by pushing individual competition to the secondary level, to carry the team to greater success, not a competitor.
All these soft skills are those that do not write on the CV, but complete the hard skills that do the job with a hidden power. Qualities that successful people share, regardless of profession. So much so that some of these abilities are a part of our character, and some of them have become habits that we learn and practice together with the experiences we have gained over time. You activated each of them at different times, sometimes supported a colleague who had problems with our positive attitude, sometimes you used our emotional intelligence to analyze the relationship dynamics within the team and made changes within the team according to this analysis.
These intangible, invisible skills have sometimes been as effective as your business knowledge and experience, opening doors that normally seem impossible to open, and allowing teams that never came together to work together. For example, salespeople closely follow not only the customers they sell directly to, but also the people who help them reach those customers easily. If you are selling medical supplies to hospitals, not only the doctors and the hospital's purchasing team, but also the medical assistants working with those doctors, the consultants, the operating room personnel are on your radar. You establish relationships with them, help them, and manage to reach people who make the purchasing decision when they are available.
I'm good at my job, I graduated from the most successful schools… are we still going to talk about soft skills?
Yes, we will still talk about soft skill. In fact, we will constantly talk about our soft skills while performing our job during the interview or after being hired. Why? Because soft skills are not taught in the best universities in the world, even if you work in the most prestigious international companies, you have to explain yourself correctly during the interview. Otherwise, you won't get the job you want so much. A candidate who uses his soft skills better will get in front of you…
Unlike hard skills such as computer programming, marketing experience, or financial modeling, soft skills are difficult to measure. It is not enough to write that you are a 'hardworking, energetic and effective communicator' person on your CV or LinkedIn profile, when you have a job interview, you need to show your hard work, positive energy and strong communication skills with examples you will give in your business life, or rather you need to make them feel. Unlike hard skills, there is no data you can show or a test you can take to prove how hardworking you are. However, you can show that you are successful in communication by the way you describe yourself and your projects during the interview.
Soft skills are based on clues that are supported by the person's posture, speech, state and attitude and made felt by the answers given to the questions posed to him, rather than being verified with concrete data. You can't find the data in hard skills in soft skills: You can see the person's engineering degree, but it is difficult to imagine how he behaves in the team. People of the same profession can control their technical knowledge, but it is not always possible to predict how they will transfer this knowledge to the next generation of employees. Remember, there are soft skills under the iceberg of success. Improve your soft skills, you will progress faster in your career path. Good luck!