Soylu: We have set ourselves a year from today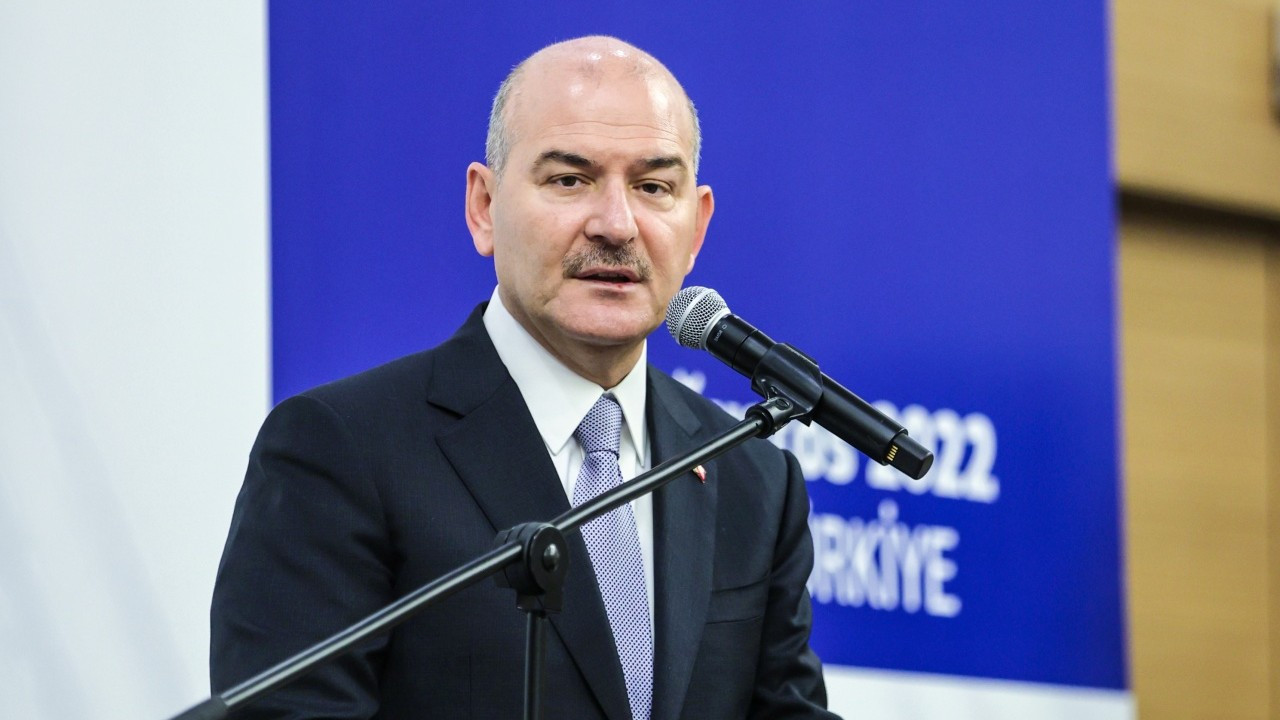 The "Turkish-German Joint Symposium on Seismotectonic Research in the Marmara Region", jointly organized by the Disaster and Emergency Management Presidency (AFAD) and the German Geosciences Institute (GFZ), was held in Istanbul today. The symposium was attended by Minister of Interior Süleyman Soylu, Governor of Istanbul Ali Yerlikaya, President of AFAD Yunus Sezer, Head of Scientific Researches of GFZ Board of Directors Prof. Dr. Susanne Buiter attended.
In his speech at the opening of the symposium, Minister Soylu referred to the earthquake of 17 August 1999 and said that the problem of body bags experienced during that period still haunts him. Minister Soylu said that they have set a one-year process from today to ensure that all the needs and infrastructure of all the assembly areas in Istanbul in terms of preparation for a possible earthquake with a magnitude of 7.5 are complete. Soylu said:
"It is a fact that the sentence 'Does anyone hear my voice' is a trauma for Turkey and even for the world. According to the figures, 23 years ago today, 18 thousand 373 of our citizens unfortunately could not respond to this voice. We have also made great strides in terms of physical capacity. I was in Istanbul during the 17 August earthquake. May Allah not let anyone face such a test and test. All of Istanbul experienced the 17 August earthquake with great fear. Not only Istanbul but Marmara. I was in politics that day. About 23 years ago, I was the Istanbul Provincial President. I still feel that jolt, especially how the irons on the balconies make an 'S', as if the eerie and frightening sound of the hilt piercing the ground in my ears. We went to Yalova together with Tansu Çiller, who we worked with at that time and who was the prime minister for a while. Again, we asked one of our previous prime ministers, Mr. Binali. While everyone was passing to Yalova, we crossed with İDO. I don't know how to describe it, but thousands of corpses were on the ground. That call that I just said, 'Does anyone hear our voice', was called not only by search and rescue teams, but by everyone, as a hope under buildings that almost collapsed from top to bottom and became like paper.
"There was a painting that had trouble with the body bag"
There was a painting that had trouble with the body bag. I don't want anyone to forget. Of course, each of these was a great experience for us. There was a flood in Iran. We had an understanding of helping. We called our President and got his instructions. It was 12 o'clock at night. two planes; We were ready at Esenboğa Airport with high-capacity water pumps, many health equipment, search-and-rescue equipment, tents and many other capacities that are most needed in health, search and rescue and a flood. In other words, I would like to express with great pride that we have created such a capacity for the geography and world around us, just as we are faced with a situation in our own provinces.
"Turkey is the country that gives the most aid in the world"
Turkey is the world's largest donor country for the last four years, as well as the country that can. We are in Afghanistan today. The regime has changed, it happened like this; It should not be forgotten that the people there are people. Our problem is to think about how they can survive the winter. We are in Lebanon; We are present in Yemen, Palestine, Arakan, Bangladesh.
"We have set ourselves a period of 1 year from today"
I remember well; In mid-2018, AFAD was handed over to the Ministry of Interior. One of the biggest problems of Istanbul was the meeting areas. How are we going to put forward a step and I would like to say it here. It was 1.12 square meters per person in Istanbul, currently 3.37 square meters and the total number was 864 in Istanbul, we have now reached 5 thousand 633 assembly areas. Now we have introduced a brand new process. We will complete it, especially in Istanbul. We have set ourselves a one-year process from today to ensure that all the assembly areas in Istanbul, mobile phones, washbasins, and the infrastructure of all these are perfect. In this one-year period, I hope we will have completed a process that will not fail us in the transportation of 5,633 assembly areas and shelter areas that will meet our needs for 7.5 earthquakes there." (ANKA)